Pembroke Family, In preparation for our *Pembroke Goes Pink* day on Friday, February 11th and in support of the Pembroke Girls Basketball team hosting its 11th annual Shooting For A Cure! benefit, we will be selling a variety of apparel for anyone interested in supporting our initiative. This year we have a new and updated logo to commemorate our 11th annual Shooting For A Cure! game. Please click to view the online store:
https://26shirts.com/products/shooting-for-a-cure-2022
Or use this QR code below. This year we're extremely excited to again partner with 26Shirts, a local WNY organization that is all about giving back. To date, they've helped raise an astounding $1,301,213 for local families in need, foundations that serve others, and charitable organizations looking to do some good in the community. This year we're offering high quality apparel with vibrant colors. There are multiple black, pink and white apparel options! If you are interested in placing an order, please visit the online store and submit your order by no later than Tuesday, January 11th. No exceptions. All orders will be shipped directly to you in advance of February 11th. For each item purchased, $8 (or more) will be donated directly to fund cancer research at Roswell Park. Thank you for supporting our Shooting For A Cure! mission. Any questions, don't hesitate to reach out. -Mike Wilson, Jamie Johnson & the Pembroke Girls Basketball team

High school yearbooks are on sale now! They are being sold online only and are in limited supply. Don't miss out! Go to
www.yearbookforever.com
to buy yours today!

On December 17, members of the Pembroke Intermediate School Student Council, 5th grade students, and 6th grade students, delivered nearly 1,400 donated items of food to the Corfu Food Pantry! Mr. Brown and the Student Council would like to thank every student, teacher, and staff member who donated food to this wonderful holiday event!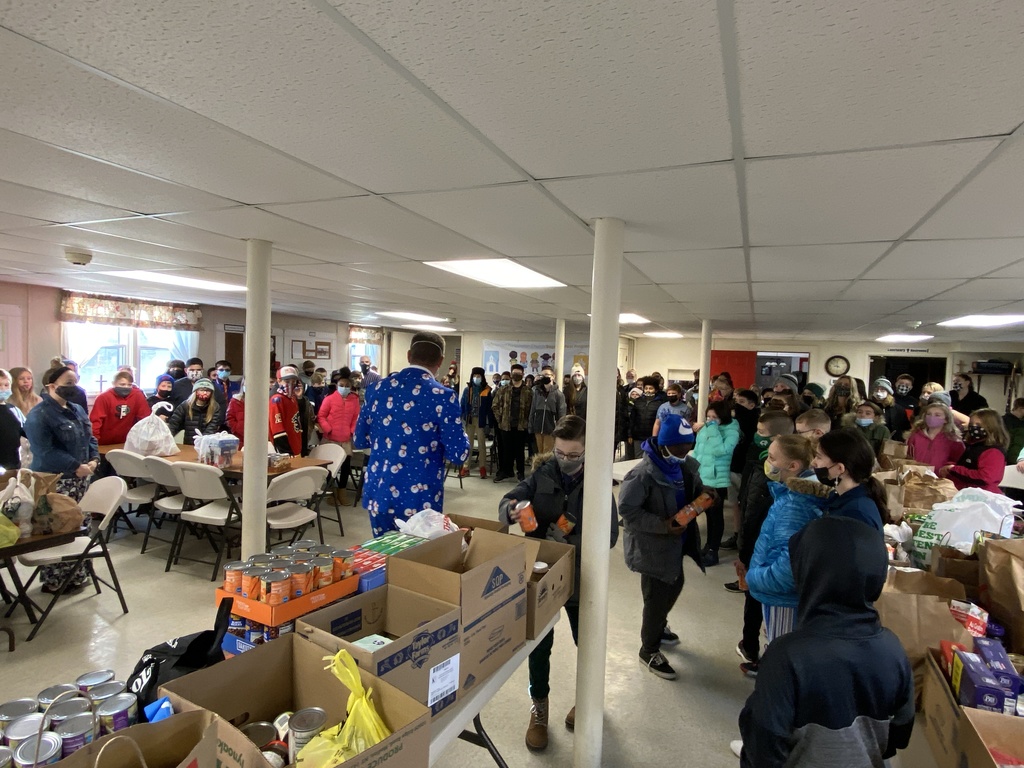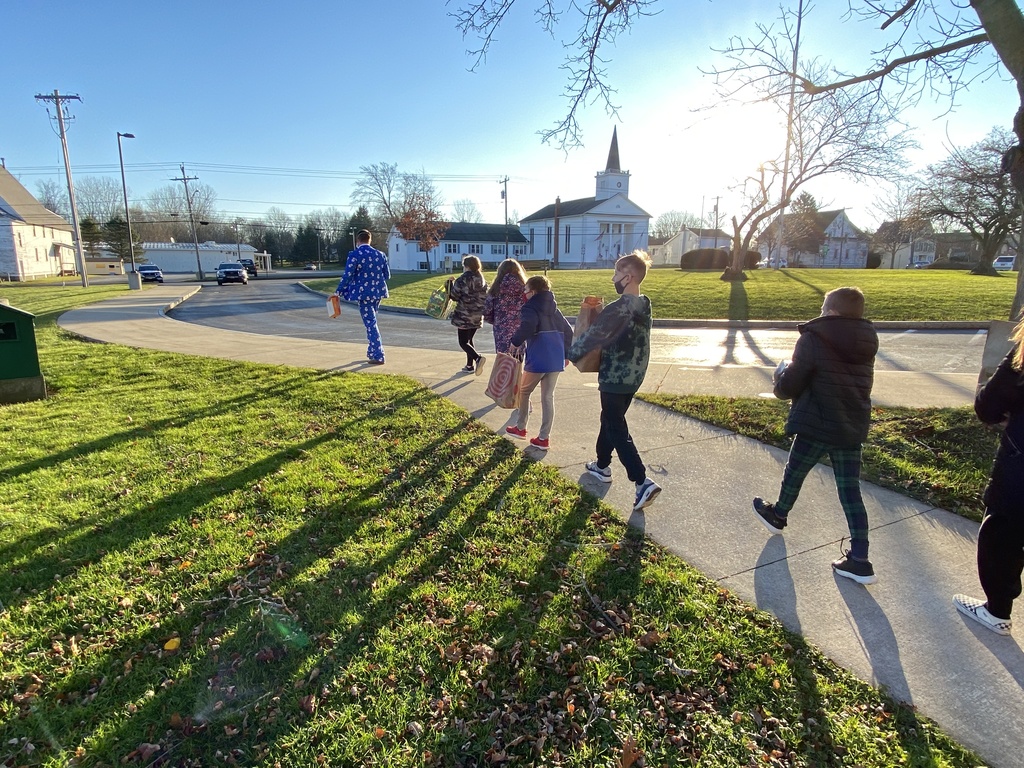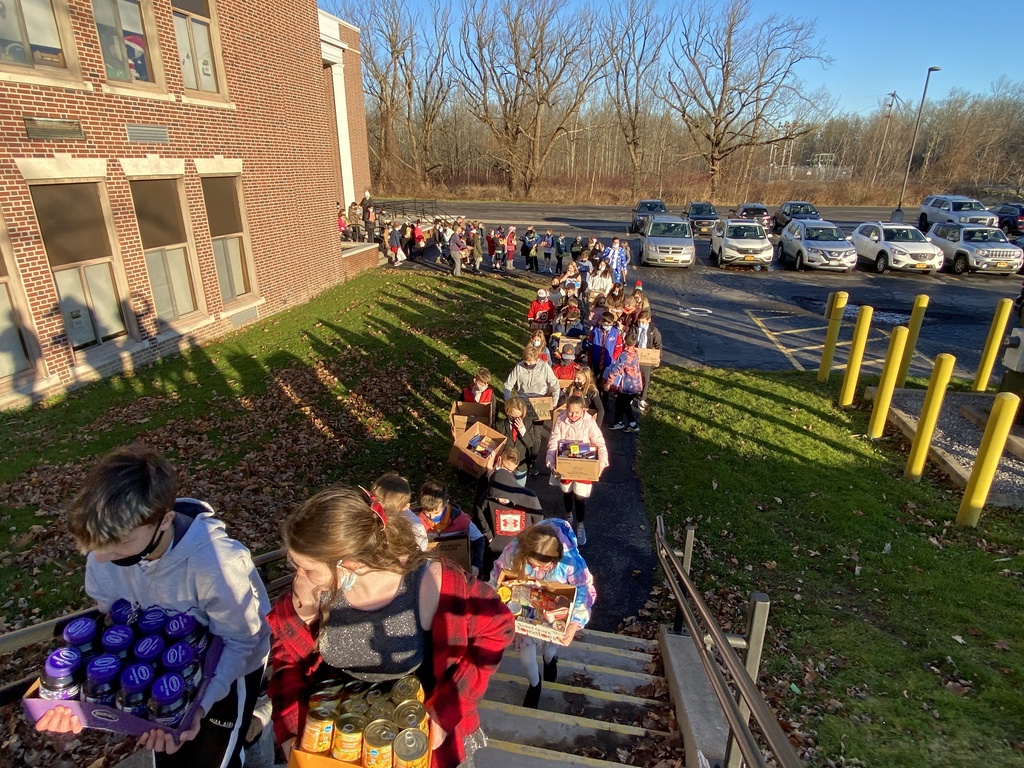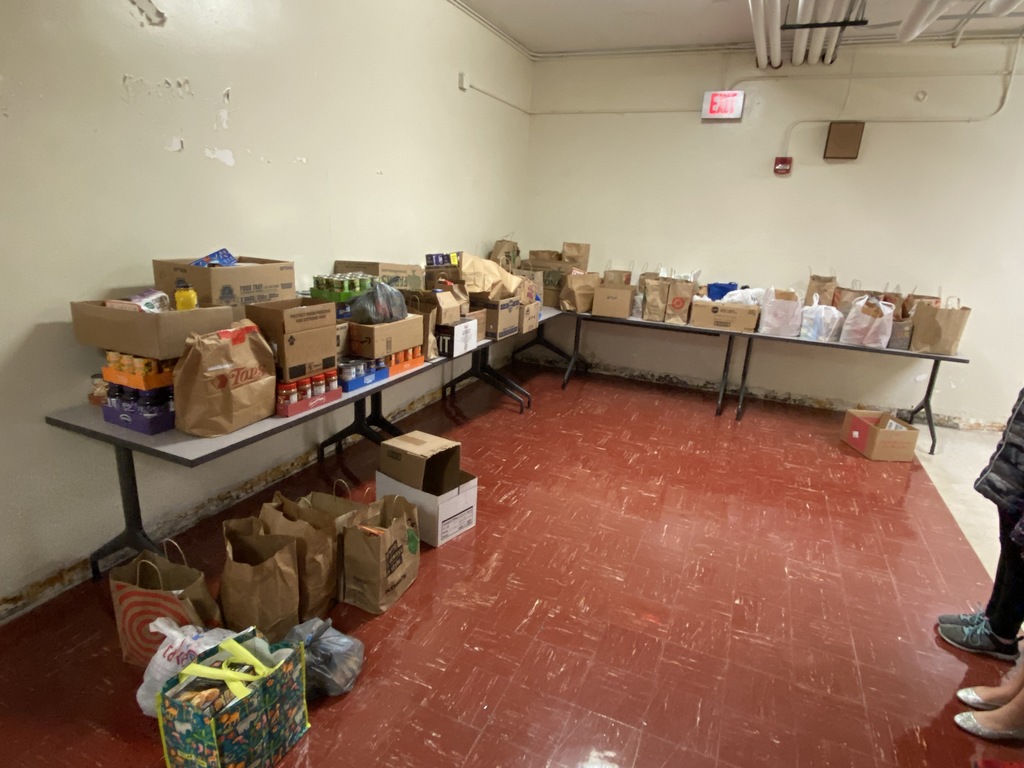 Science 7 and FACS collab alert! This week in both Family and Consumer Science with Mrs. Becker, and Science 7 with Mrs. Payne-Smith and Mrs. Yu, Pembroke 7th grade students had the chance to experience the effects of sugar on yeast. What did we learn? FACS: Yeast is what allows dough to RISE! Through the process of fermentation, yeast releases carbon dioxide gas, which you see as bubbles in the dough. The sugar in the dough is involved in this process. Check out the photo of the dough immediately after it was made, and 24 hours after it sat. The dough takes up much more space after 24 hours as a result of all of the carbon dioxide bubbles that have formed. We can use yeast to make all sorts of dough---from fresh baked bread to pizza dough! SCIENCE 7: Mixing yeast, sugar, and water together models the flow of energy in an ecosystem. Organisms need energy to reproduce. Sugar is what we call an energy storage molecule. The yeast consumes the sugar for energy. We tested the effect of different amounts of sugar with yeast and water. The cup with the most sugar (C) produced the most carbon dioxide. What did we learn overall? The more energy storage molecules available to a population, the more the organisms in the population can reproduce. We will continue to use this knowledge when discussing food webs and changes within populations. Great job this week, 7th grade!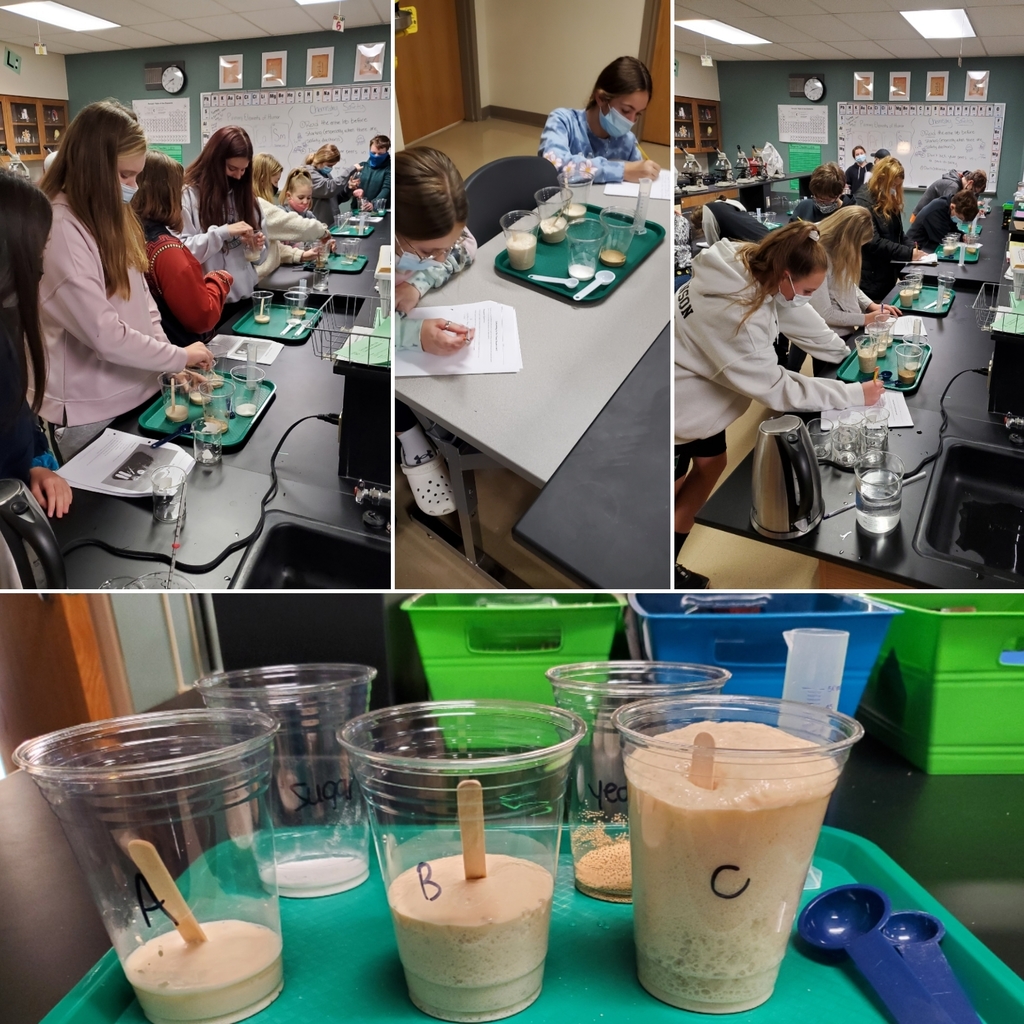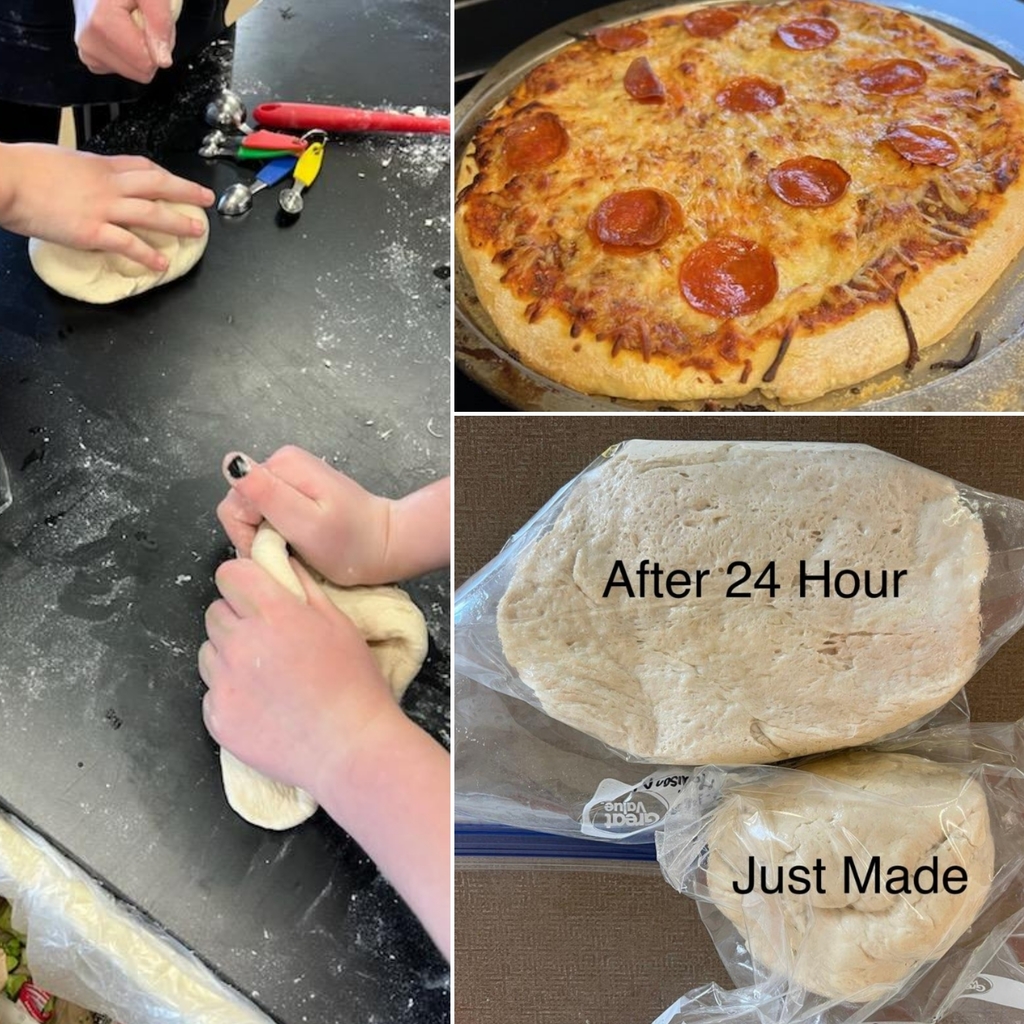 The Primary School Kindness Crew performed their Friday act of kindness by decorating the East Pembroke Post Office windows for the holidays! Great job!!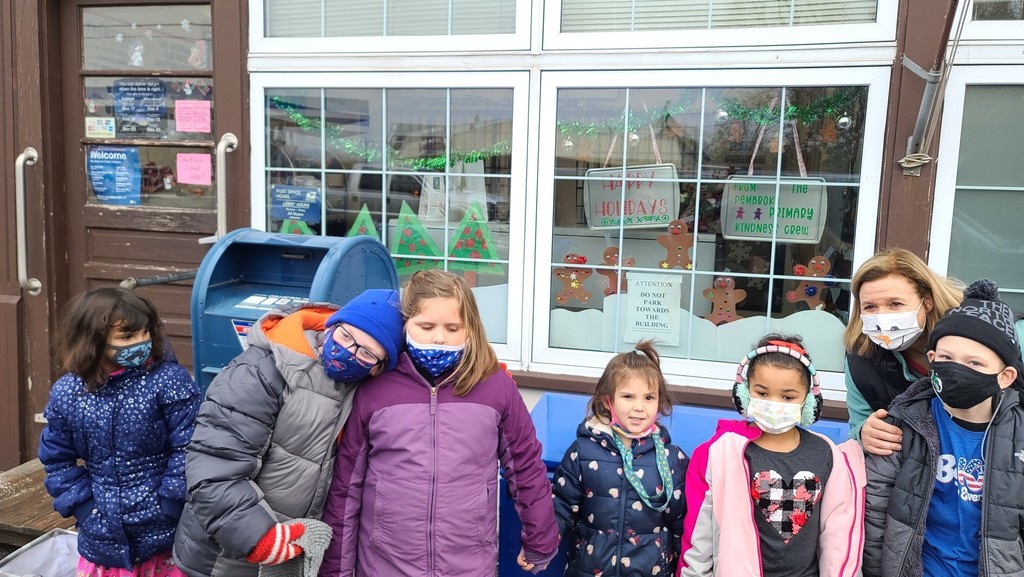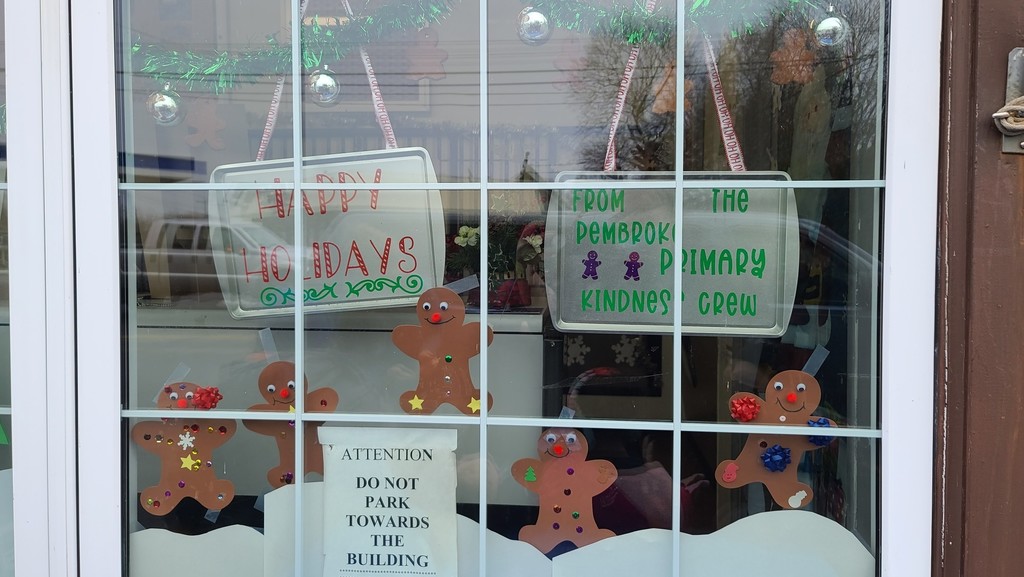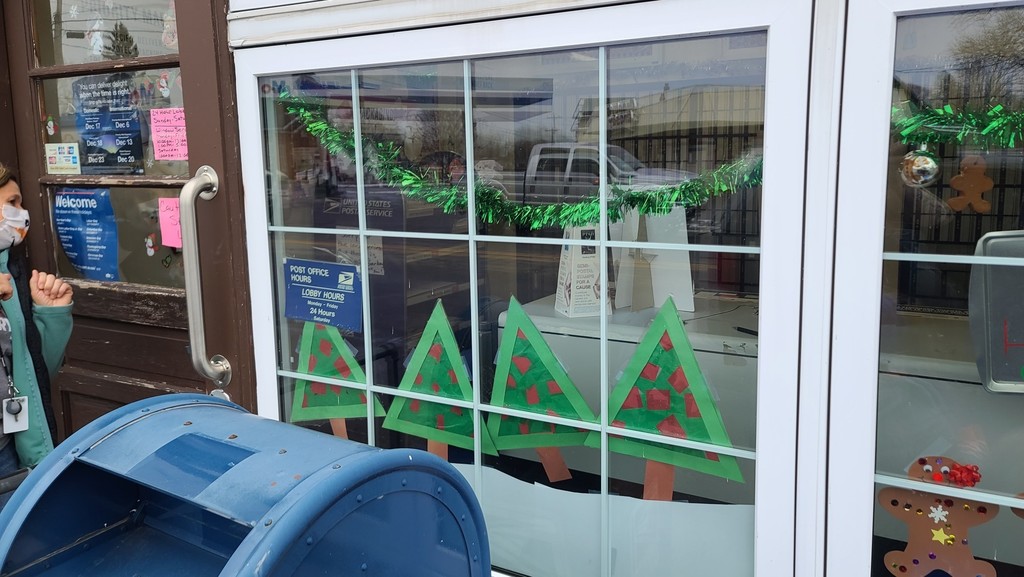 Please contact Sandra Lang with any questions!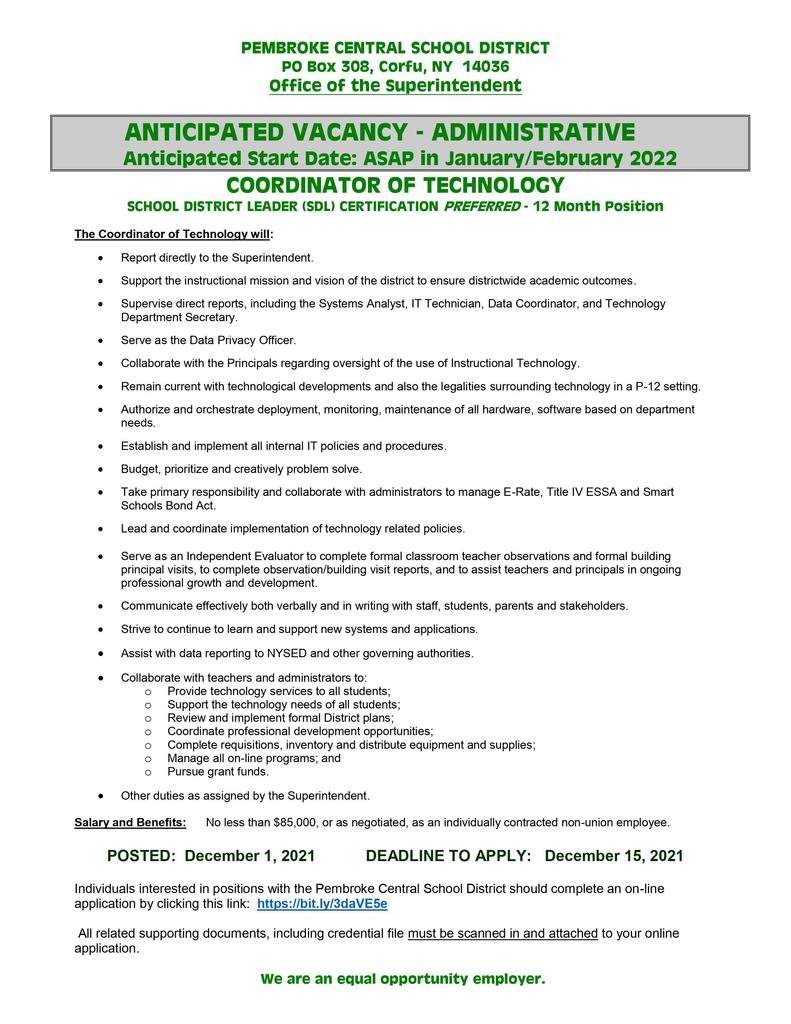 Intermediate School Student Council Officers are counting donated items each day for this year's December Drive. The December Drive benefits the Corfu Food Pantry. So far, 332 items have been brought in! The Student Council has set a goal of 1,000 items! The last day to bring in food is December 16th! Happy Holidays from the Student Council!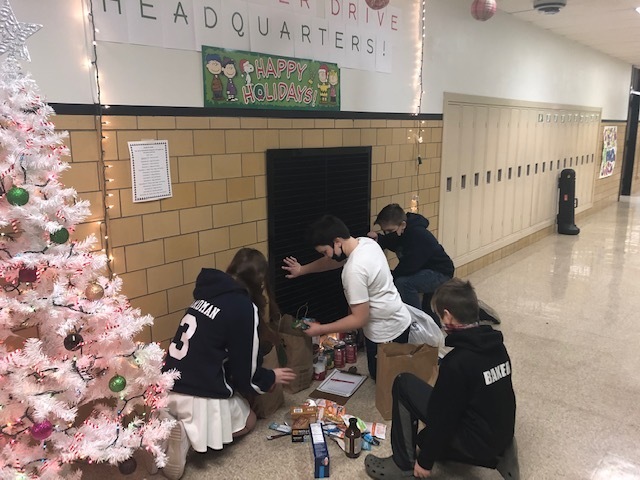 This year Mrs. Baird's CFM and BUS 101 classes participated in the JAWNY Stock Market Challenge. Through JA Take Stock in Your Future, students discovered the benefits and challenges of investing in the stock market as part of a broader, long-term investment strategy and the risks and rewards of trading. All students were given $25,000 of virtual money to invest in the stock market for the month of November. All students did great during the challenge. Out of over 300 students, Sean Pustulka placed 5th overall! Congratulations Sean and to everyone who participated.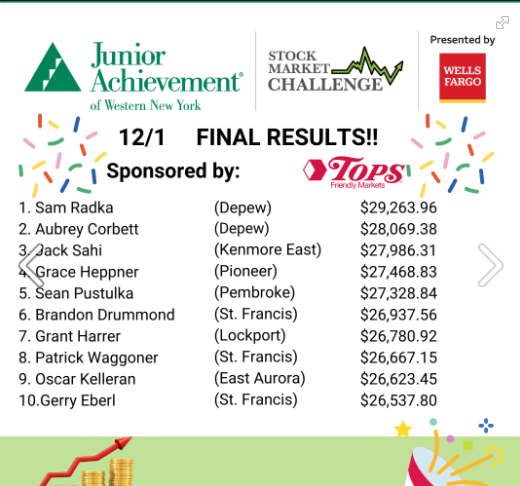 The Intermediate School's December Drive is underway! This year, the Student Council has set a goal of 1,000 items! Students can bring in donated items to Mr. Brown's room each morning. All donated items will benefit the Corfu Food Pantry! Happy Holidays!!🎄🖤💚

If you haven't heard, this year's musical will be Seussical! There will be three showings of our show: Friday, March 11th at 7 pm and Saturday, March 12th at 2 pm and then again at 7 pm. Auditions will be open to anyone in grades 7-12 and will take place on December 15th and 16th from 3 pm-5 pm.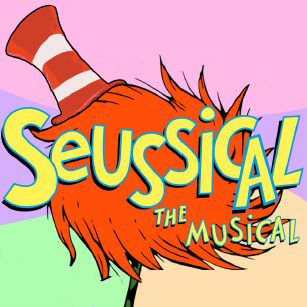 This Sunday at 1:00 pm, the opening ceremony for the Pembroke Veterans' Wall of Honor takes place at the High School. For those that are not attending but would like to watch the celebration, we will have a live stream on our Pembroke YouTube channel. Simply use the link below or search Pembroke Central Schools on YouTube. The link will also be on the District website and our school's Facebook page. The recording will also be available on YouTube at any time afterward.
https://www.youtube.com/channel/UCnU0FvMd2DZHlZ6WEjOG4pg

Dear Pembroke CSD Families: Collecting accurate data regarding digital resource access for our New York students will greatly help educators to better serve their students and families. In order to accomplish this, the New York State Education Department is asking parents or guardians to complete a Digital Equity survey (for each student in the family) in grades Kindergarten–Grade12. This survey will provide information on student access to devices and internet access in their places of residence. To assist us in this process, please answer each question below and follow any additional instructions provided for submitting or returning the survey. Please complete this survey for each child using the link below:
https://forms.gle/hhuGCoHcmessGrjq9

The 1st quarter report cards K-12 are now posted to the Schooltool Parent Portal. To view, please follow the steps found here :
https://bit.ly/2UyaJo8
. Parents who do not have access to a computer may request a paper report card by contacting their school's Guidance Department.

Students from Mr. Steffan's and Mr. Brown's 6th grade classrooms dropped off food yesterday at the Corfu Food Pantry. The food was purchased by teachers and staff at the Intermediate School through their Dress Down Days! Students delivered Thanksgiving food that will be sent out to members of our community! 🖤💚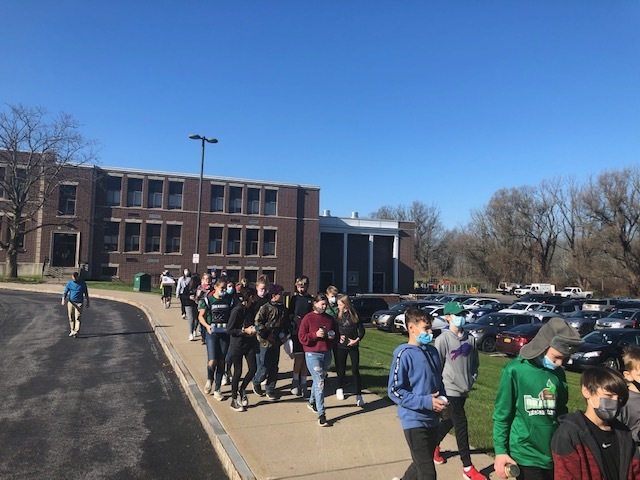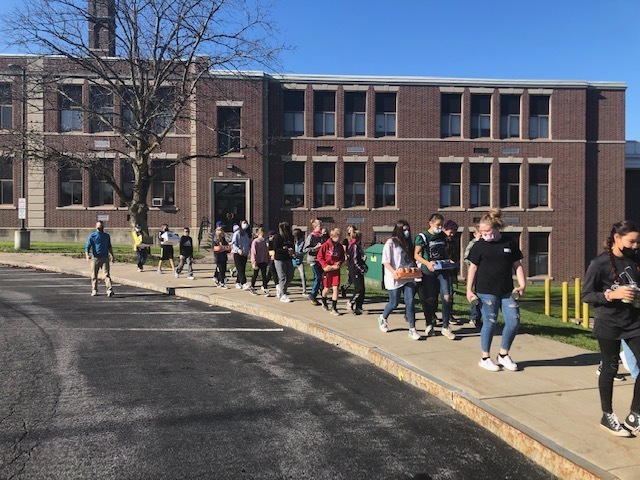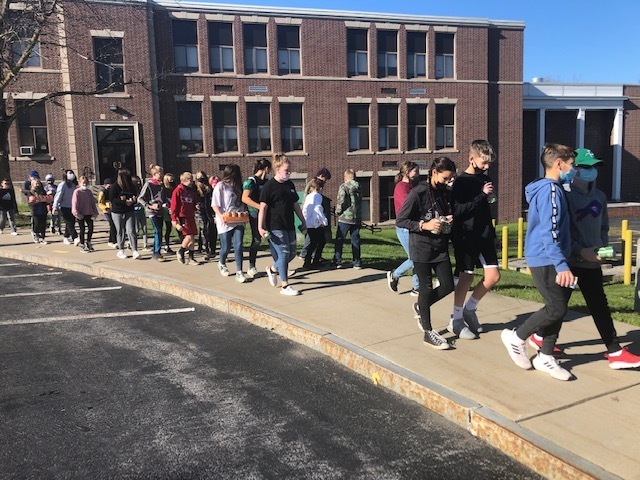 Yesterday, the Senior High Math Team had their first competition of the year. They did very well and defeated both Pavilion and Batavia High Schools. Great job Dragons!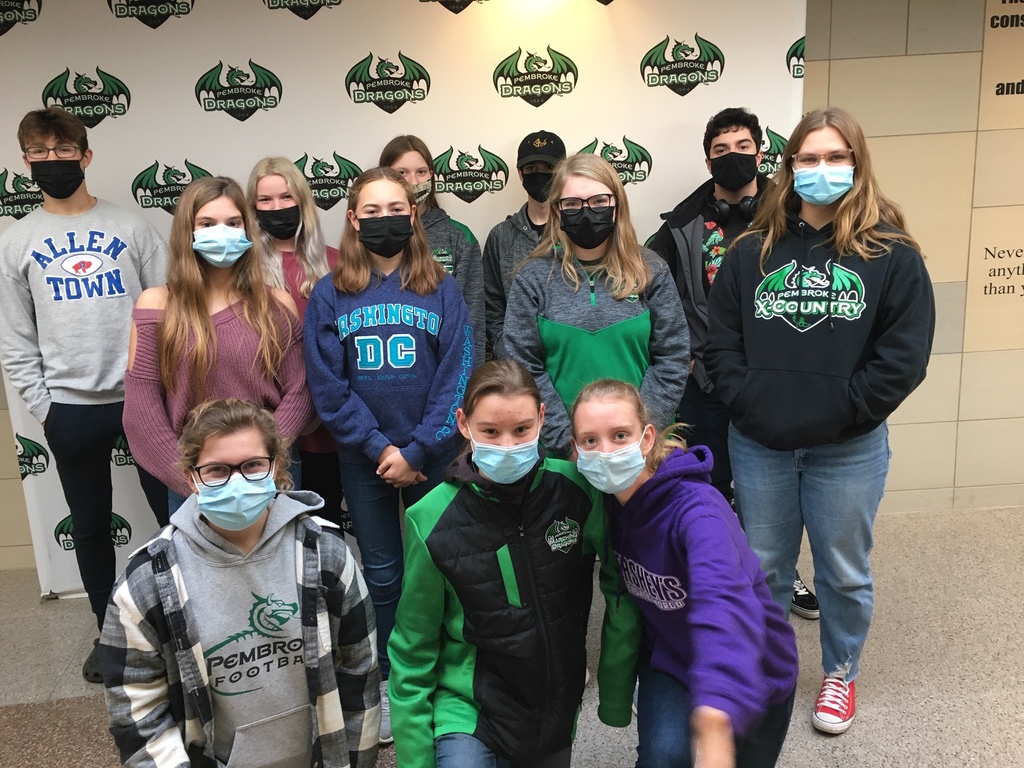 The 1st quarter will officially end on Friday, November 5, 2021. Digital report cards will post on the Schooltool Parent Portal on Friday, November 12 at 3pm. The Pembroke CSD Schooltool Parent Portal found at:
https://st.edutech.org/pembroke/
. The Parent Portal allows parents/guardians and students to "click through" students' grades and see teacher comments, assignment descriptions, and individual assignments that comprise the grade. Parents and students can view what teachers are putting in the grade book or homework assignments through the web-based system or by using the Schooltool app found at both the iTunes App Store and the Google Play Store. Students also can use the system to track their individual progress. Student Access: All students can log into the tool using their gmail username and password. Parent/Guardian Access: In order for you as parents or guardians to view/utilize the Schooltool Parent Portal, as well as view the electronic report cards, you will need a Schooltool Portal Portal account. Parents and Guardians: If you already have an email address on file with the District office, a Parent Portal account was automatically generated for you and you should have received an email with your username and password information, as well a link to log onto SchoolTool. If you did not receive the welcome email at your registered email address, please email
support@pembrokecsd.org
and it will be resent to the email we have on file for you. If we do not have an email on file for you, please complete the form found at:
https://bit.ly/3aWGQVZ
and submit it to your school's secretary. For more information on using our Schooltool Parent Portal, check out this great Parent Access Guide at:
https://bit.ly/3kAZC8C
. Parents who do not have access to a computer may request a paper report card by contacting their school's Guidance Department at 585-599-4525 x1930 at the Jr/Sr High School, 585-599-4561 x2931 at the Intermediate School, and at 585-762-8713 x3931 at the Primary School. Please let us know if have any questions or need any assistance. Thank you, Christie Maisano Director of Technology Pembroke Central Schools


Photography club enjoyed a rainy day at Letchworth State Park this past Saturday October 23rd!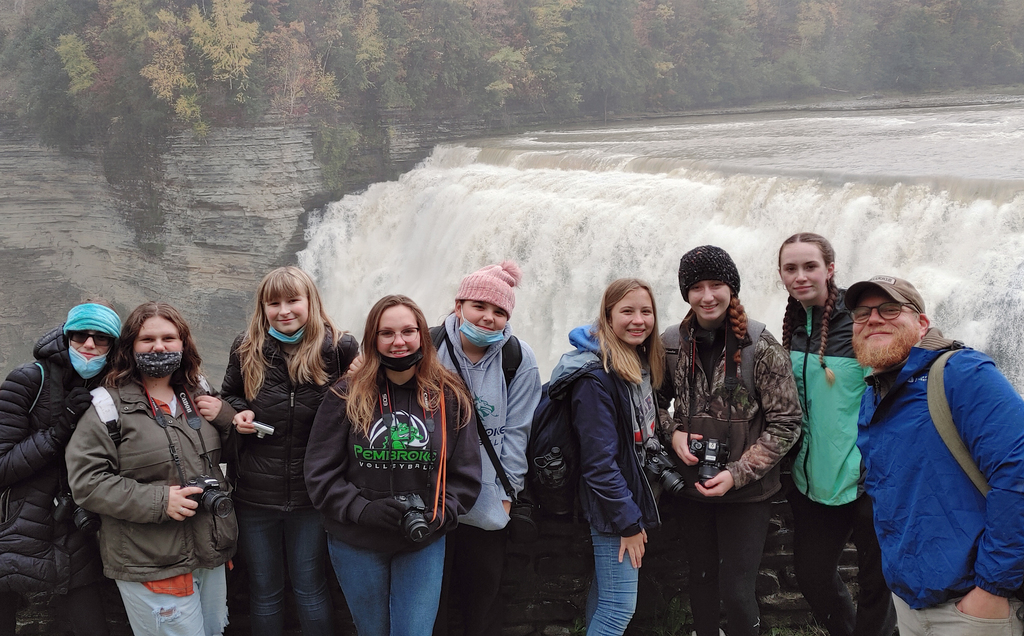 8th grade students in Mrs. Becker's Family and Consumer Science took part in their very own "Career Fair". They researched careers that interested them, then hosted "booths" to share the careers with their classmates.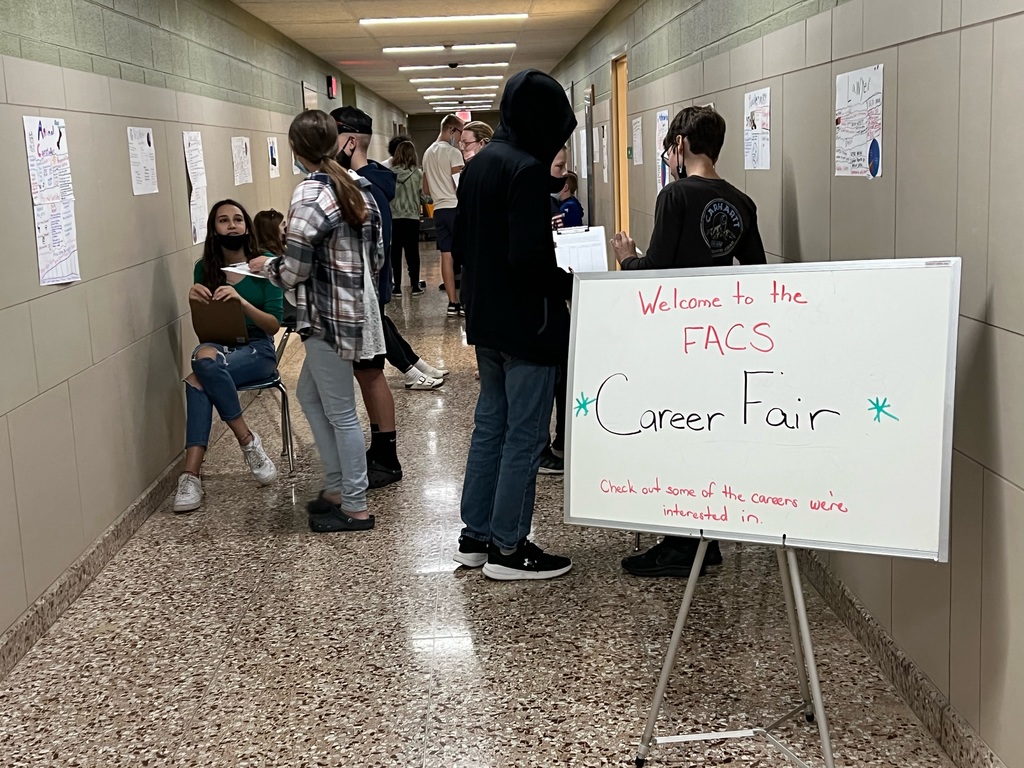 Consider going to Denny's for dinner tomorrow night (Wednesday, 10/13). The Class of 2022 will earn 20% of every dollar you spend from 4-10 pm. We appreciate your support!