The Pembroke Central School District is accepting applications for a Coordinator of Pupil Personnel Services. If you have any questions, please contact Sandra Lang at
slang@pembrokecsd.org
.

Attention Dragons! The final Pembroke Gear Sale items have arrived. If you do not want your order to be sent home with your student over the next day or so, please contact Alex Kaminski at
akaminski@pembrokecsd.org
to make other arrangements.

The Pembroke Central School District is currently accepting applications for the following positions: Primary School Counselor (Grades UPK-2) English Language Learner (ELL) Teacher (Grades K-12) Secondary English Teacher (Grades 7-12) Library Media Specialist Special Education Teacher for Primary School 6:1:1 Class Special Education Consultant Teacher (Grades K/1/3) .5 PTE Secondary (Grades 7-12) Physical Education Teacher K-2 Physical Education Teacher Intermediate School (Grades 3-6) Physical Education Teacher Primary School (6:1:1 Special Classroom) Teaching Assistant Intermediate School (Grades 3-6) Teaching Assistant Jr/Sr High School (Grades 7-12) Teaching Assistant Please click the link below for more detailed information. If you have any questions, please contact Sandra Lang at
slang@pembrokecsd.org
.
https://www.pembrokecsd.org/page/employment

If you haven't gotten your tickets for this weekend's Musical Revue, get them today! There are still a handful of in person tickets left for $5. We will also be streaming our show live. Access to the virtual link costs $3/show. Catch one (or both!) of our performances- Friday May 7th at 7 PM and Saturday May 8th at 7 PM. The virtual live stream link will be sent 30 minutes prior to showtime. To get your in person or virtual tickets, please email Miss Komosinski at
ckomosinski@pembrokecsd.org
for more information. Our Musical Revue is a night where we get to hear songs from many different musicals. The definition of "Revue" is "a light theatrical entertainment consisting of a series of short sketches, songs, and dances." This weekend, you won't just be seeing one musical, but you will be hearing pieces from nine different ones! Our cast will be singing solos and duets dressed in costume while performing with a live pit band! Narrating our show, getting the audience from piece to piece, will be Muppet's characters Statler and Walford played by Sebastian Balduf and Jacob Rast. Throughout the evening, you will hear stellar performances from: Lindsey Zanghi, Brianna Reynolds, Emily Yager, Annalie Gibson, Reese McWilliams, Kayla Reynolds, Mikayla Stringham, Ainsley Czechowicz, Danielle Mast, Olivia Breeden, Madison Chatley, and Grace Strassburg. You won't want to miss the show this year. Get your tickets today!

Dragons, Just a reminder that this Friday (4/30) is the last day to order Pembroke gear! This will be our final sale of the school year. Don't miss your opportunity to order some gear! Order here:
https://pembroke2020.itemorder.com/sale

Cooking is still happening in Family & Consumer Science classes! Check out these calzones made by our 8th grade class!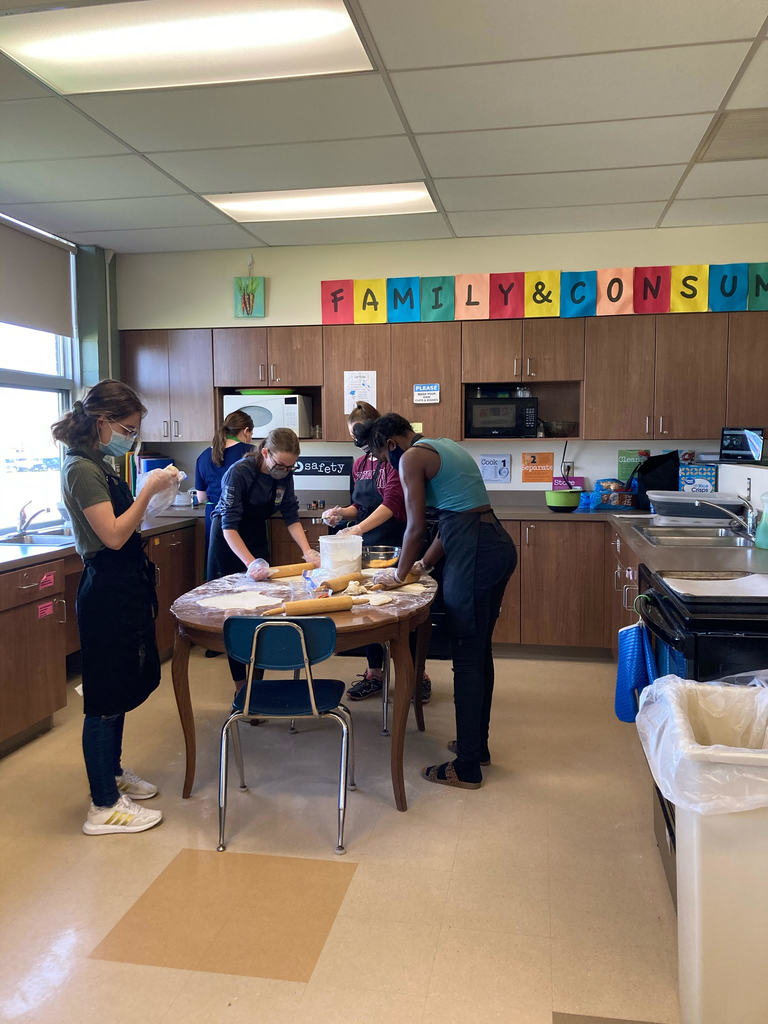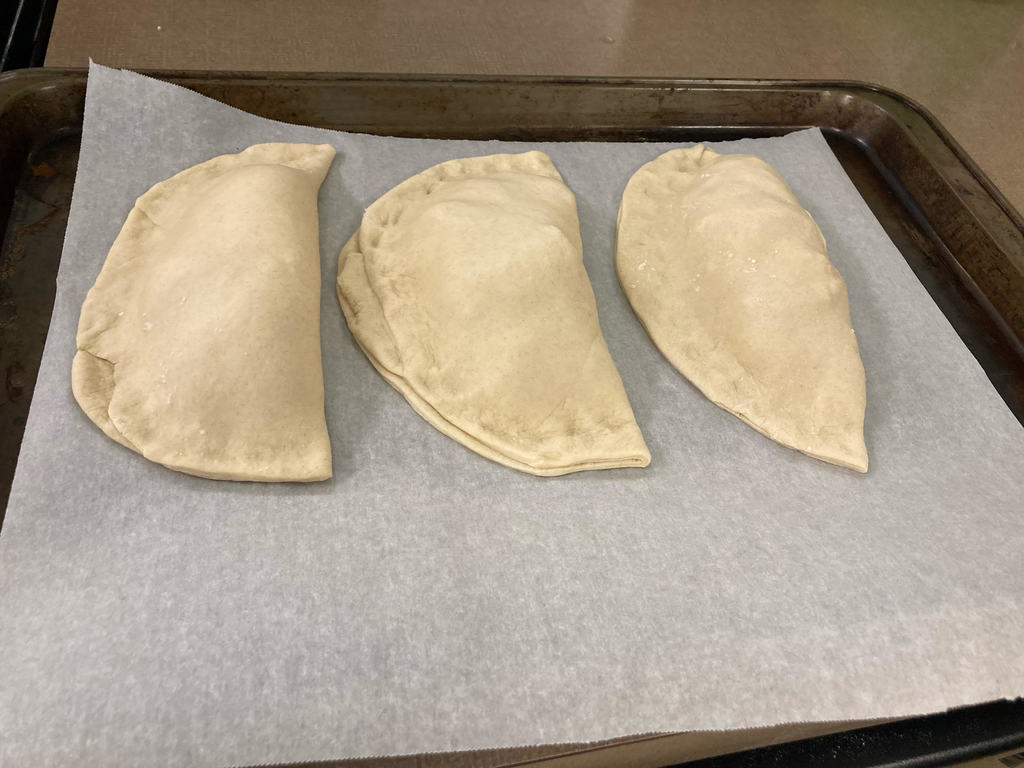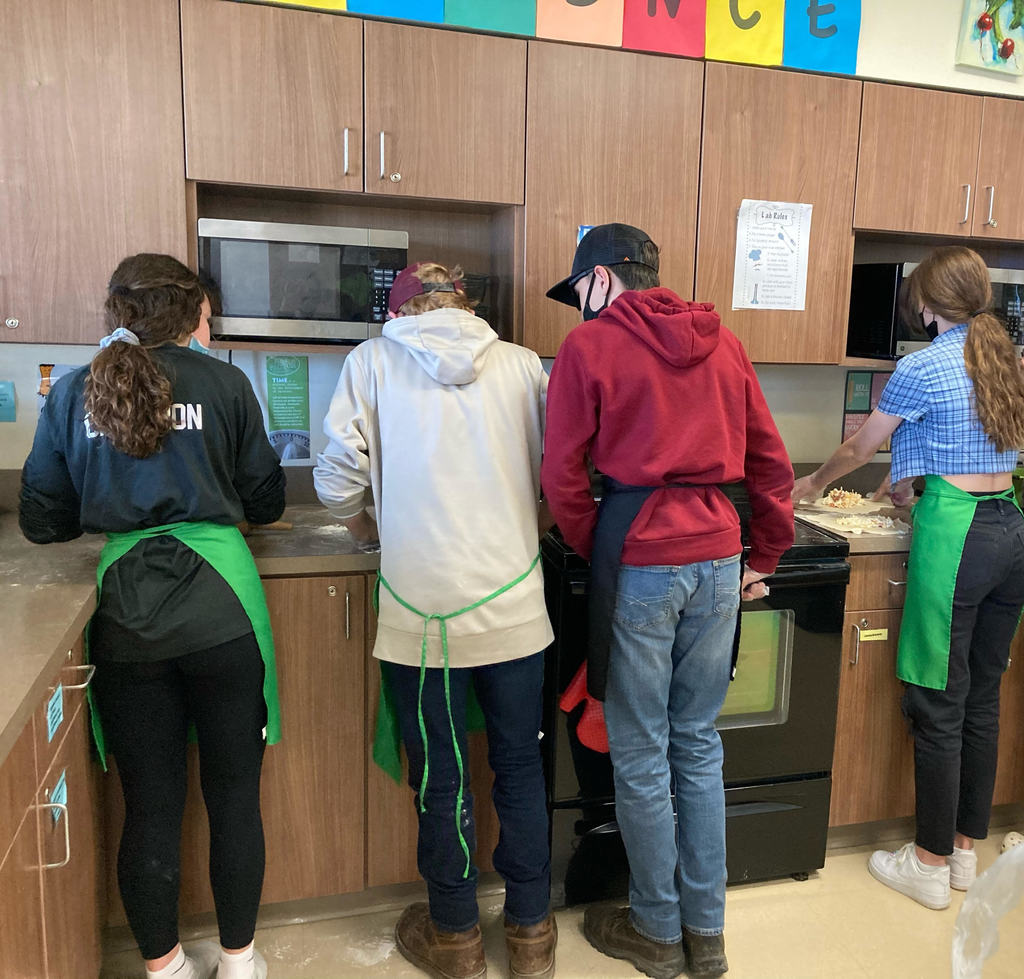 Dear Parents and Guardians of Pembroke Central School students, The 3rd quarter has officially ended and report cards K-12 are now posted to the Schooltool Parent Portal. To view your student's report card, please follow the steps: 1. Go to
https://st.edutech.org/pembroke/and
log in. Your username is the email address the school has on file for you. 2. Click the little BLUE ARROW next to your child's name. 3. Select the GRADES TAB. 4. Under VIEW select Marking Period Grades and be sure QTR 3 is selected. 5. Click the Printer Icon. The actual report card that you are used to will pop up in a new window. (Make sure your pop-up blocker does not prevent this window from opening. Check the instructions found here to get past this: goo.gl/S2SFHz) 6. You can choose to Print the report card (blue circle) or Export it (red circle) to save it on your computer. More detailed steps with pictures can be found here:
https://bit.ly/2UyaJo8
. If you did not receive the welcome email at your registered email address, please call or email Christie Maisano at 585-599-4525 x1999 or
cmaisano@pembrokecsd.org
and it will be resent to the email we have on file for you. Parents who do not have access to a computer may request a paper report card by contacting their school's Guidance Department at 585-599-4525 x1930 at the Jr/Sr High School, 585-599-4561 x2931 at the Intermediate School, and at 585-762-8713 x3931 at the Primary School. For more information on using our Schooltool Parent Portal, check out this great Parent Access Guide at:
https://bit.ly/35xFQq5
. Please let us know if have any questions or need any assistance.

The Pembroke Gear Store, sponsored by the Class of 2021, will open one final time this Spring! The store will be open from Monday, April 19th - Friday, April 30th. Orders can either be shipped to school one week after the store has closed or directly to home. Thank you for your support! Order here:
https://pembroke2020.itemorder.com/sale
Thank you! Class of 2021

It was a beautiful morning on Saturday for Photography Club at the Buffalo and Erie County Botanical Gardens!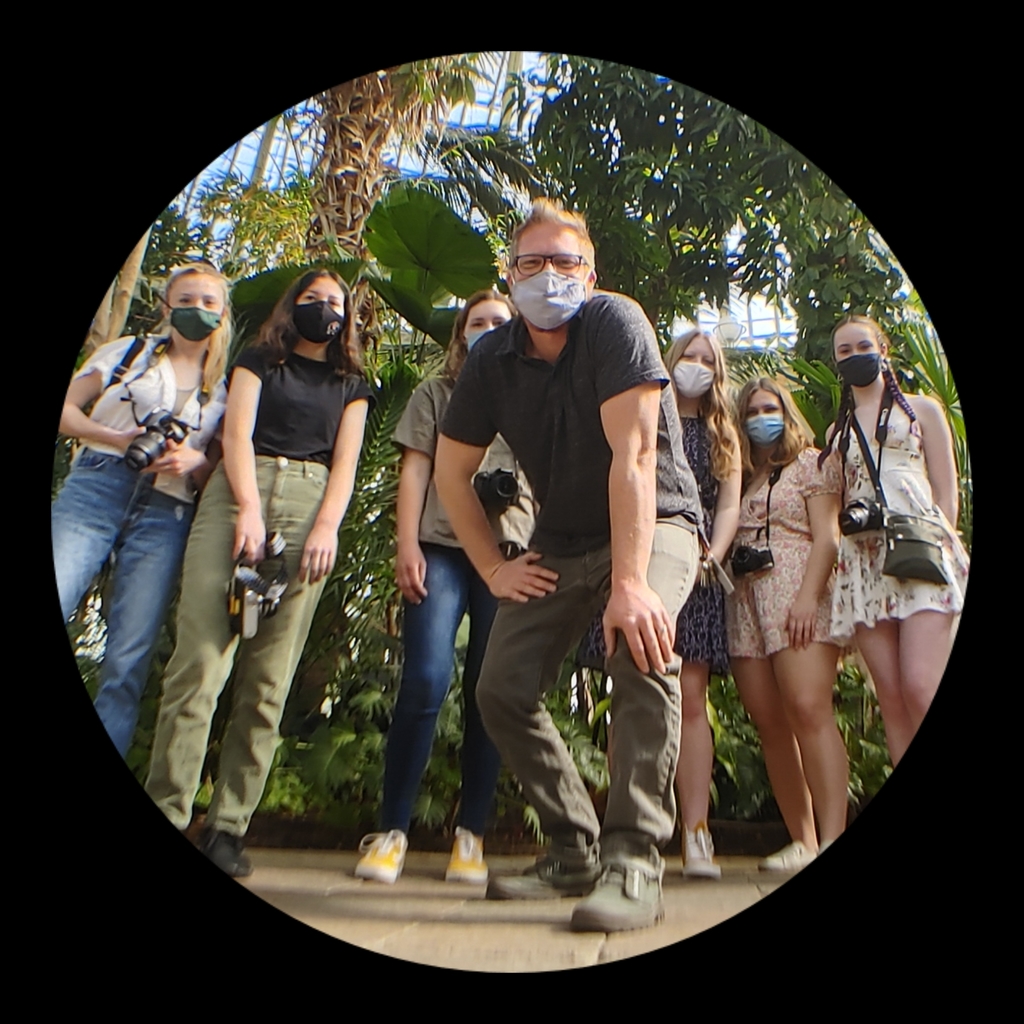 The courtyard at the Intermediate School got a nice makeover thanks to Mr. Burch and his class. They did some spring cleaning and transformed it into a beautiful garden. Thank you for taking the time to do this!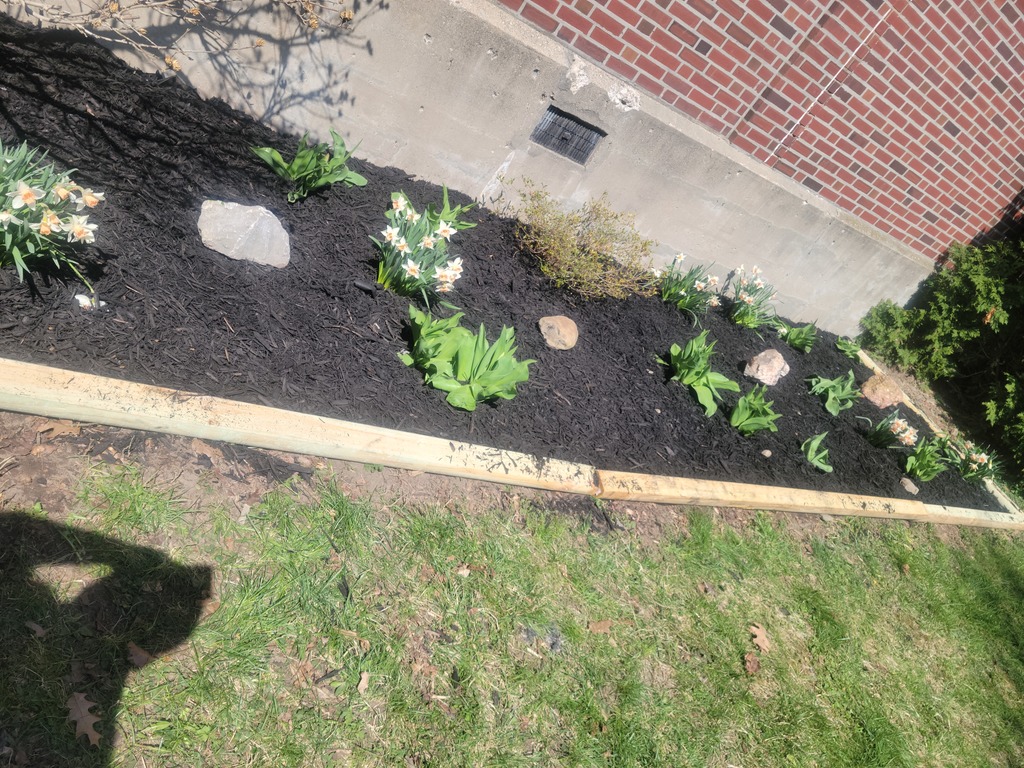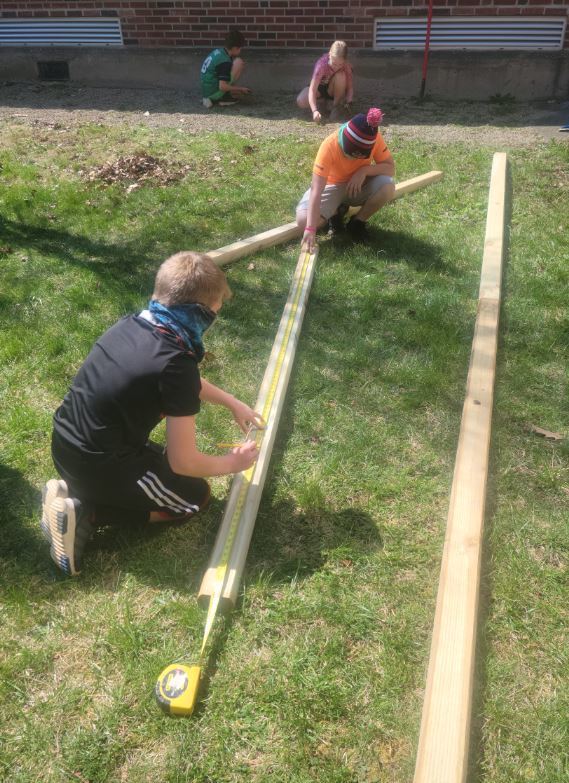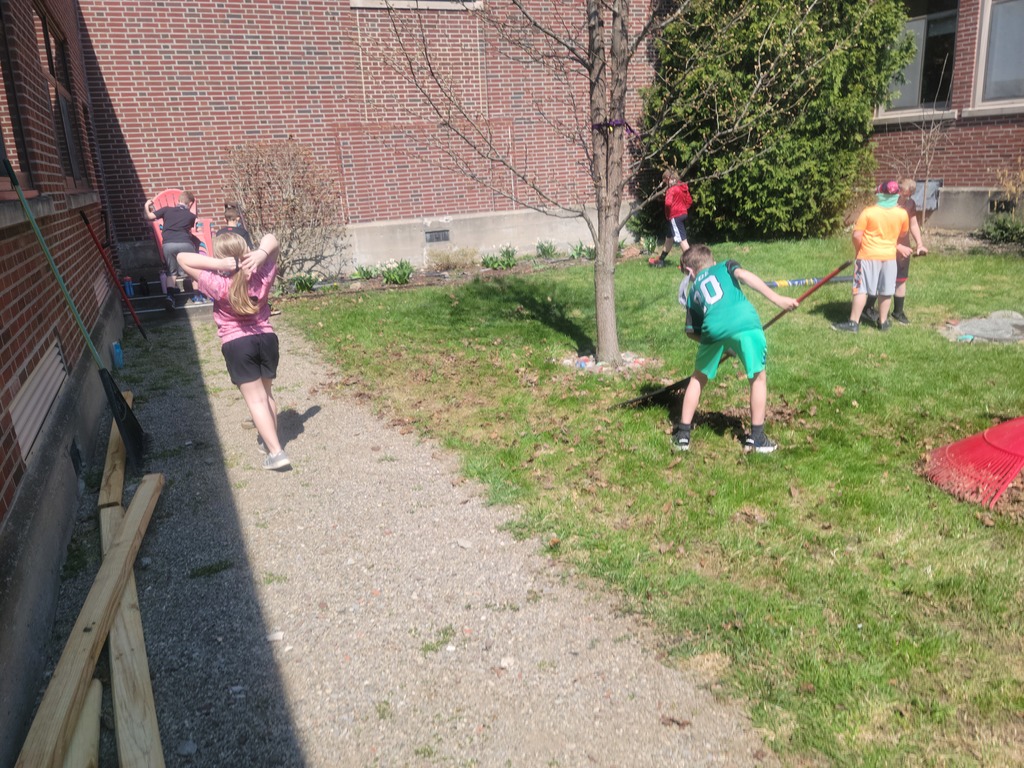 Just in case you haven't heard... there WILL be a musical this year..... it will just look a little different than it has in the past. Check out the details below, mark your calendars, and join us for an unique and incredible event! What: Musical Revue- This year, our musicians will be performing solos or duets of their favorite musical songs. There will be costumes, sets, and GREAT music from nine different musicals! Come on out to hear selections from: Wicked, The Greatest Showman, Moana, The Sound of Music, Grease, Aladdin, Les Mis, Funny Girl, and The Pajama Game! When: May 7th @ 7pm & May 8th @ 7pm Where: HS Auditorium How: Tickets will be on sale in late April. Tickets will be $5 and will be available for purchase from any cast member (due to our limited social distanced seating, seats will be sold first to family, and then to the general public). Money can be turned in to any cast member. We hope you join us for our exciting event. Any questions about the musical can be directed to Mr. Clark at
aclark@pembrokecsd.org
. Ticketing questions can be directed to Miss Komosinski at
ckomosinski@pembrokecsd.org

The Student Council at the Intermediate School hosted a Spring into Action Food Drive to benefit the Corfu Food Pantry. Over 300 items were collected! Thank you to all of the students who donated food and helped members of our community!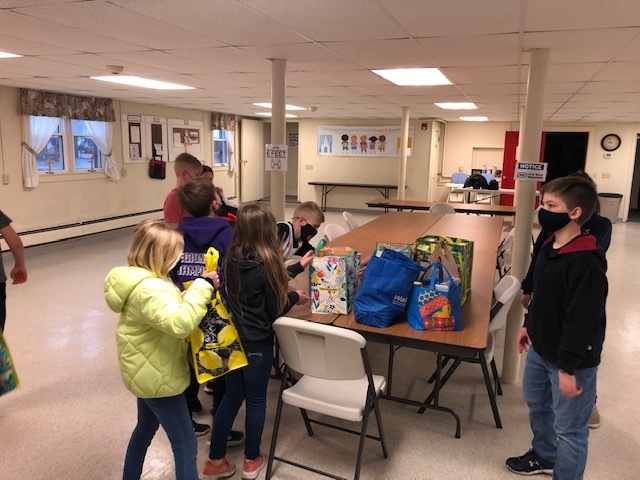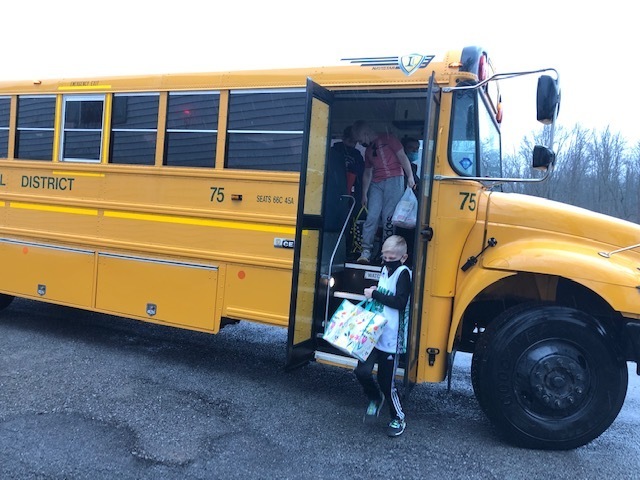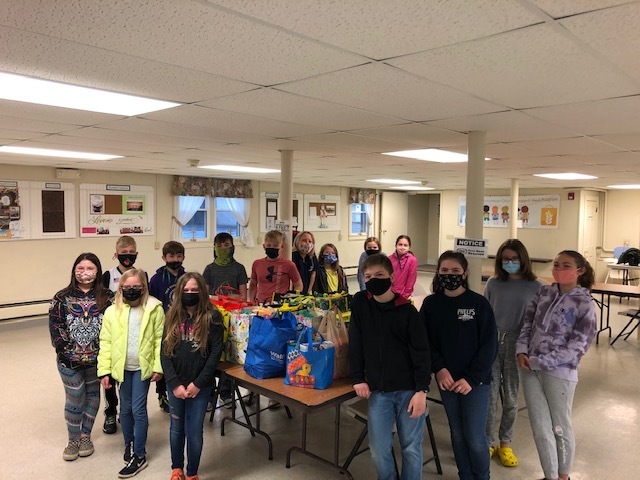 March is Music in Our Schools Month! Miss Komosinski and the high school jazz band are bringing the funk with a professional recording session! By getting creative with a rehearsal setup, she was able to have both of her jazz ensembles performing music together in person. We are grateful for all of our music educators' dedication to providing unique musical experiences to our students!
https://drive.google.com/file/d/1VZcBSt8TPr7UQf4pb7uBOXBOuetq8rF_/view?usp=drive_web

Congratulations to Indigo Fox and Rowen Costich for being selected for the Genesee Valley All-Star State Math Team! They will compete on April 17th against other teams in New York State. Indigo was also recognized for having the highest score out of all the seniors participating. Great Job Indigo and Rowen!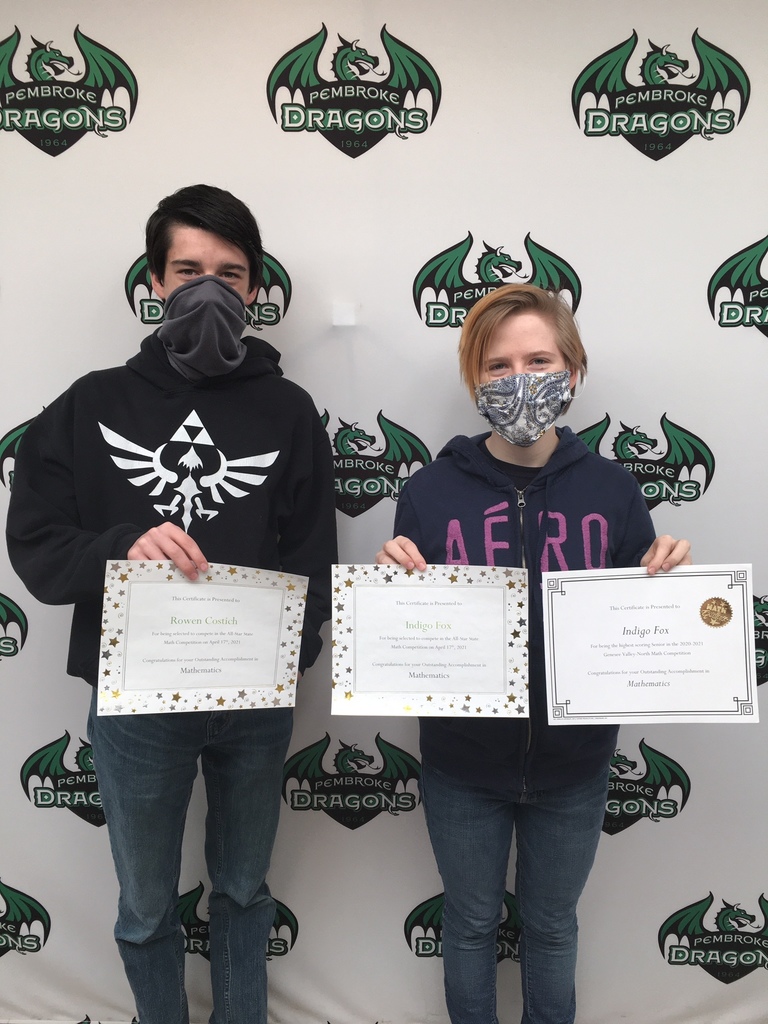 This year, the annual Dragon Cup was held on multiple days to follow current guidelines. Although the event was different, the tradition continued! Thank you Mr. Stoldt for organizing this Pembroke tradition and keeping it going! Congratulations go out to this year's winners: The Sixer Girls and Sixer Boys!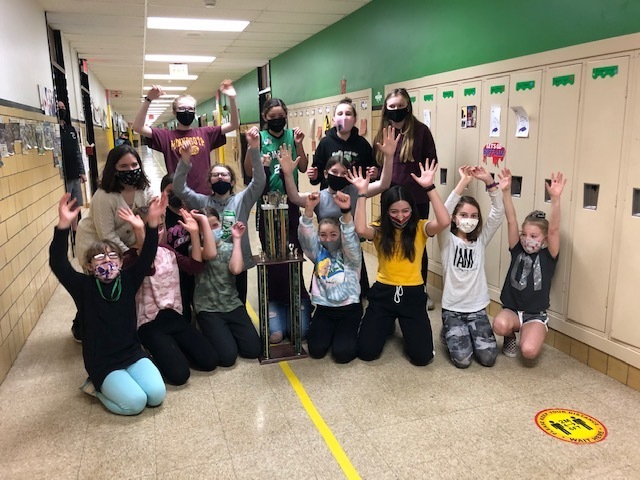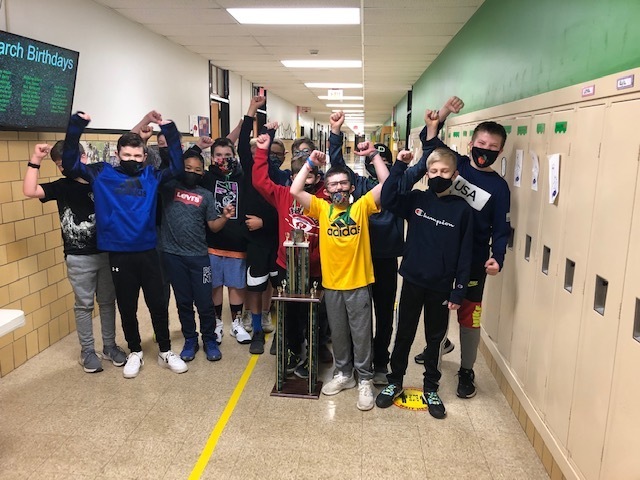 Reminder that today is the absolute last day to purchase Seniors Ads for the yearbook! There will be no exceptions to this deadline. Go to
www.yearbookforever.com
and search Pembroke Junior/Senior High School. The links to create a Senior Ad and create a Business Ad are at the bottom. You can also share photos using the community upload (password: dragon) and purchase a yearbook on this website.

We still have 25 in-person tickets available for Pembroke's Got Talent! The show is tonight at 7:00 PM at the High School! Tickets can be purchased at the door for $5.

Pembroke Family, Back by popular demand, the Pembroke Girls Basketball is currently selling a variety of apparel for anyone interested in supporting our Shooting For A Cure! initiative. This year we have a new and updated logo to commemorate our 10th annual Shooting For A Cure! game. Please click to view the online store:
https://adworks.ink/.../pembroke.../shooting-for-a-cure/
There are 1/4 zips, hoodies, t-shirts, masks, bags, hats, joggers, and tie-dyed gear to choose from. If you are interested in placing an order, please visit the online store and submit your order by no later than Friday, March 26th. ALL proceeds from this sale will go directly to fund cancer research at Roswell Park. Thank you for supporting our Shooting For A Cure! mission. Any questions, don't hesitate to reach out. -Mike Wilson, Ron Funke & the Pembroke Girls Basketball

The absolute last day to accept Senior Ads and Business Ads for the 2021 Pembroke Crossroads Yearbook is Friday, March 19, 2021.  There will be no exceptions to this deadline.  Go to 
www.yearbookforever.com
 and search Pembroke Junior/Senior High School.  The links to create a Senior Ad and create a Business Ad are at the bottom.  You can also share photos using the community upload (password: dragon) and purchase a yearbook on this website.

Miss Ianni's 2nd grade friends had so much fun flashlight reading yesterday!!