Members of the Intermediate School Student Council participated in their annual Earth Day Cleanup! Students picked up trash around the Intermediate School! This Saturday is Earth Day....the Student Council challenges you to pick up some trash!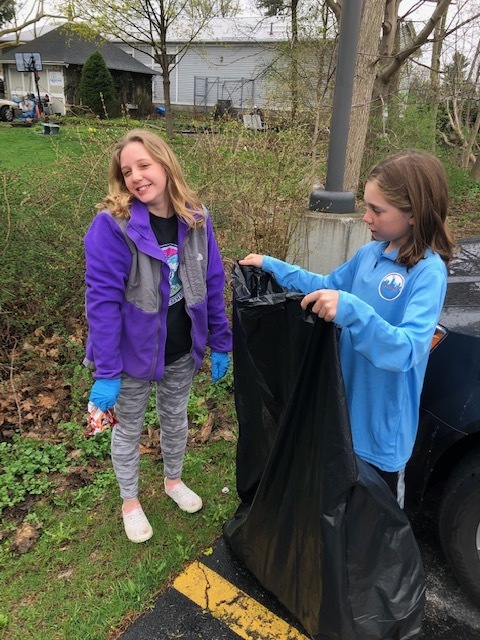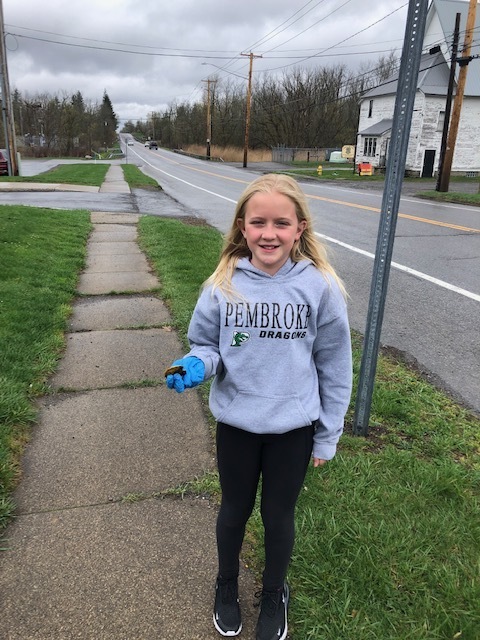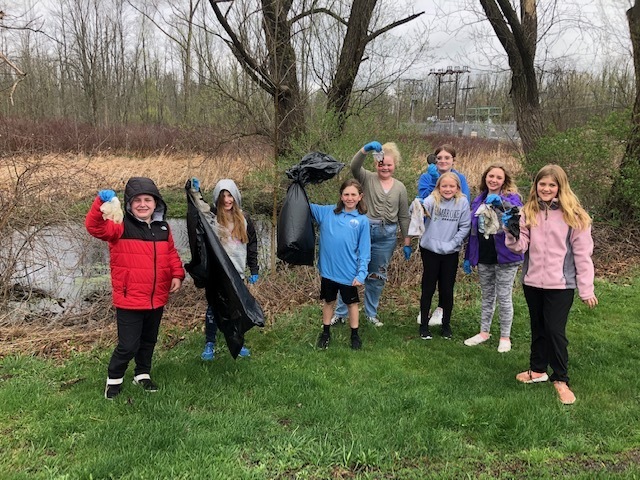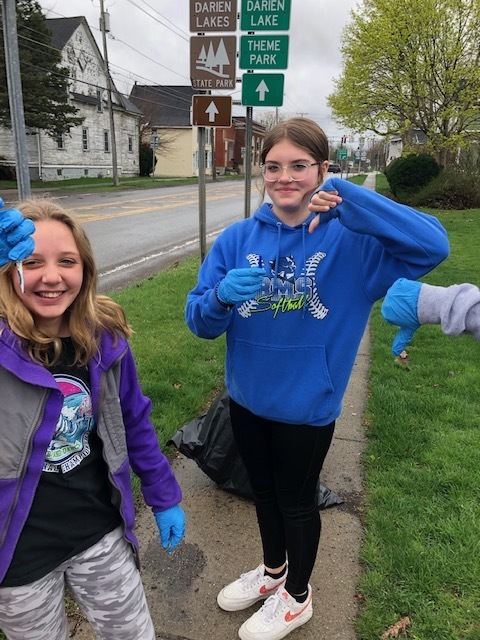 REMINDER: The Pembroke Unified Gear Store will be closing THIS FRIDAY (4/14). Don't miss out on your chance to purchase Unified gear! Store Link:
https://pembrokeunified.itemorder.com/shop/sale/
Thank you for supporting our program! Pembroke Unified Club/Sports Teams

It's that time of year again! The annual Senior Citizens Breakfast at Pembroke Intermediate School will be held on May 12th at 9:30! Music, food, and plenty of smiles will be on display! Please RSVP by May 6 by calling 585-599-4531 ext 2910! We look forward to seeing you!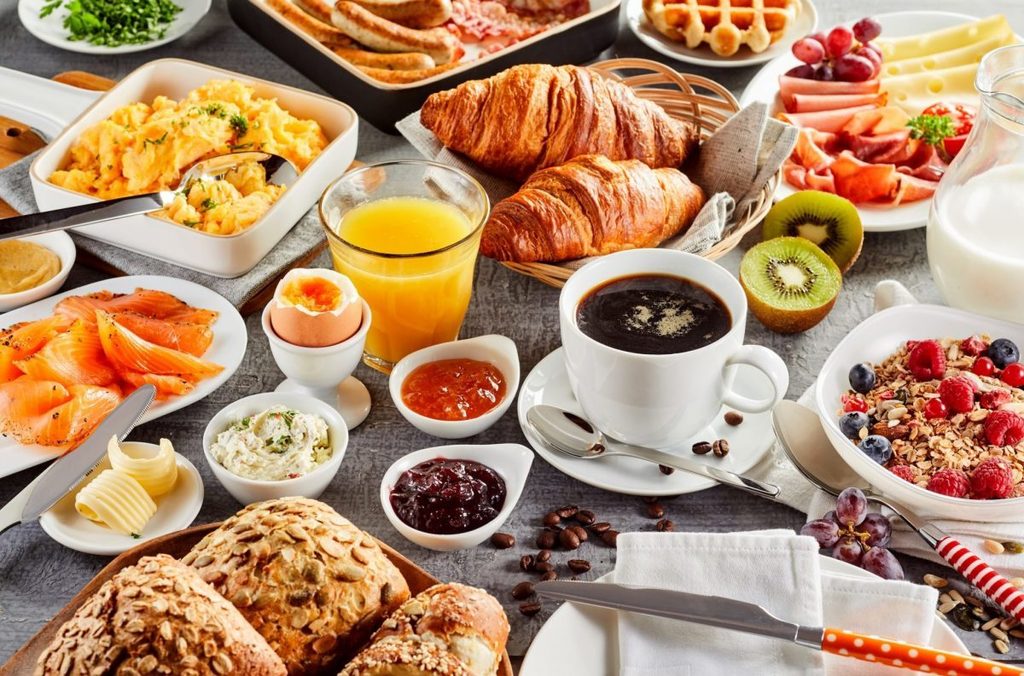 Mrs. Baird's Business 101 class participated in the GCC Trade Fair today with their company, The Perfect Pair. It was a fun day with The Perfect Pair winning the following awards: 1st place in Number of Transactions 1st place for Website 1st place for Marketing Strategies & Salesmanship 2nd place for Booth Design. Congratulations Leah Filter & Michael Geck with special thanks to our promotional team, Jacob von Kramer & Chase Peck.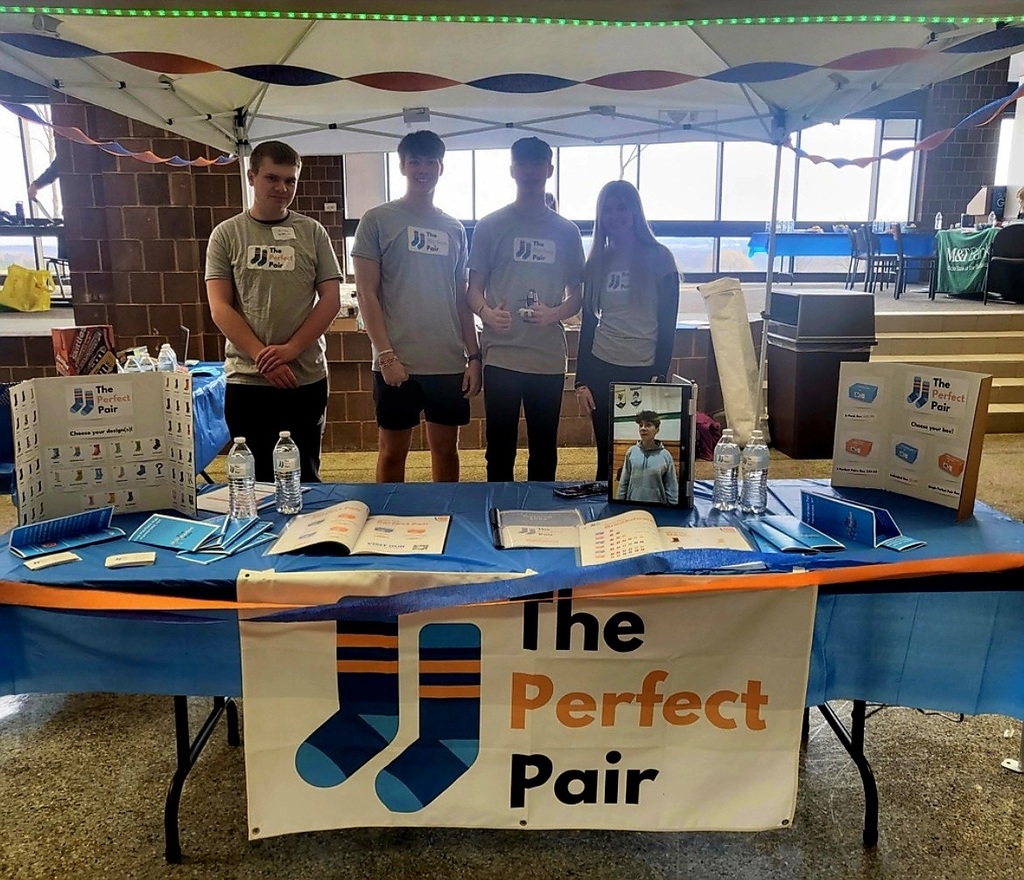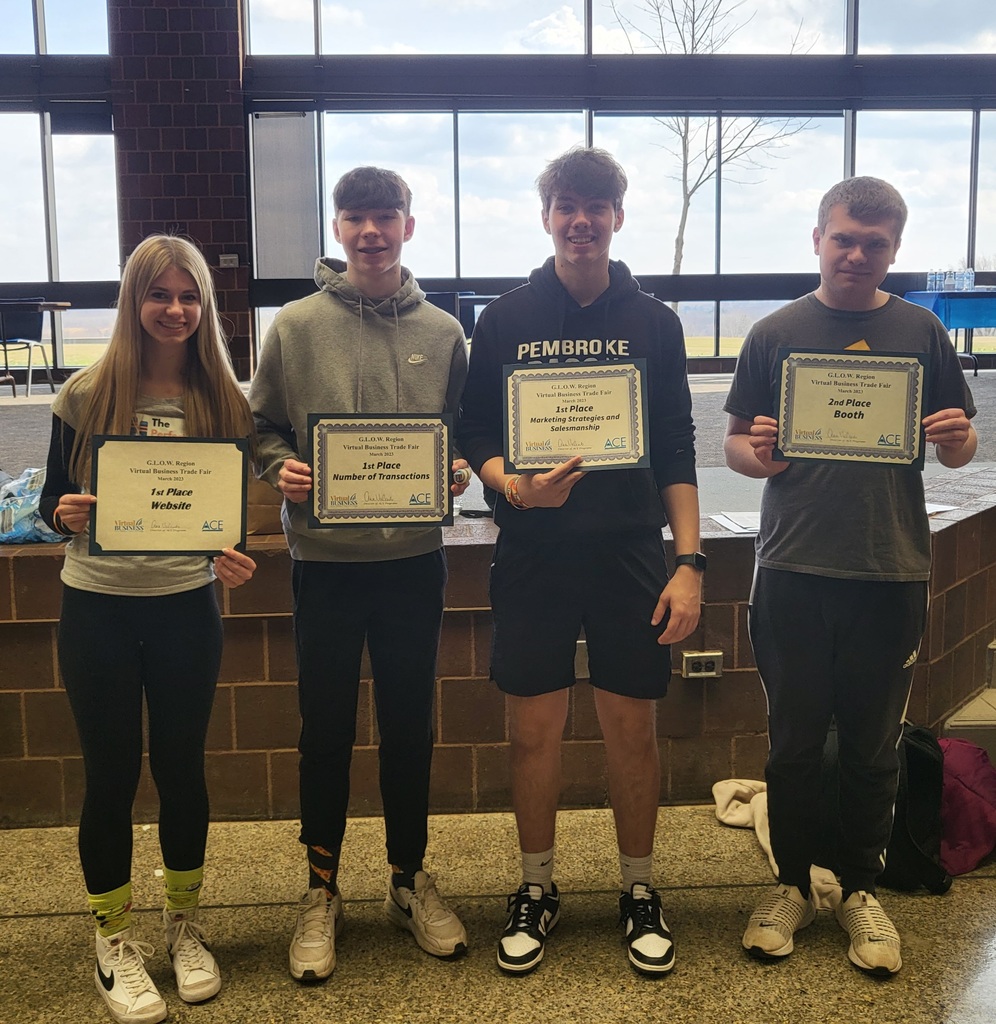 The Veterans Outreach Club is hosting a non-perishable food drive from March 22nd - April 15th. Food will be distributed to local veterans in need. Please drop off donations to the High School!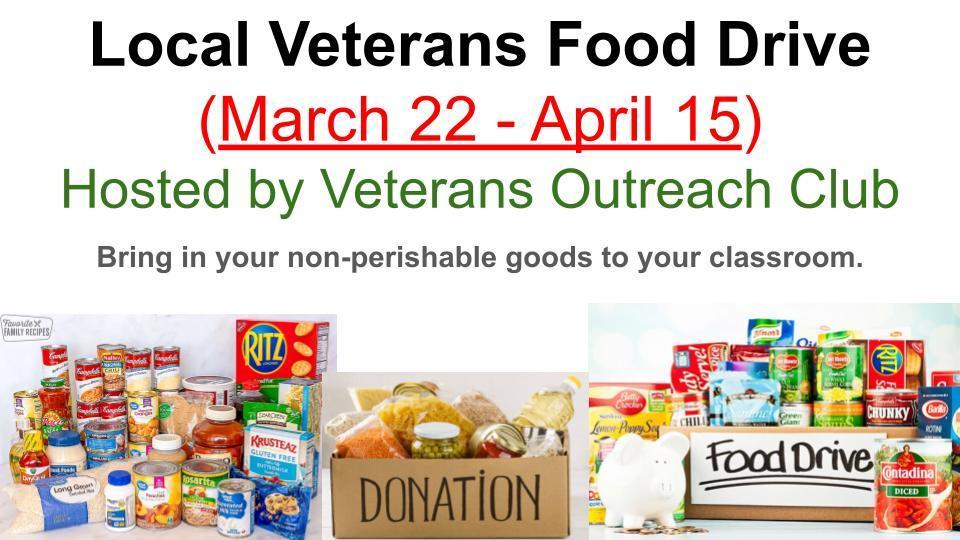 For those that have purchased a Little Caesars pizza kit, pick up is today!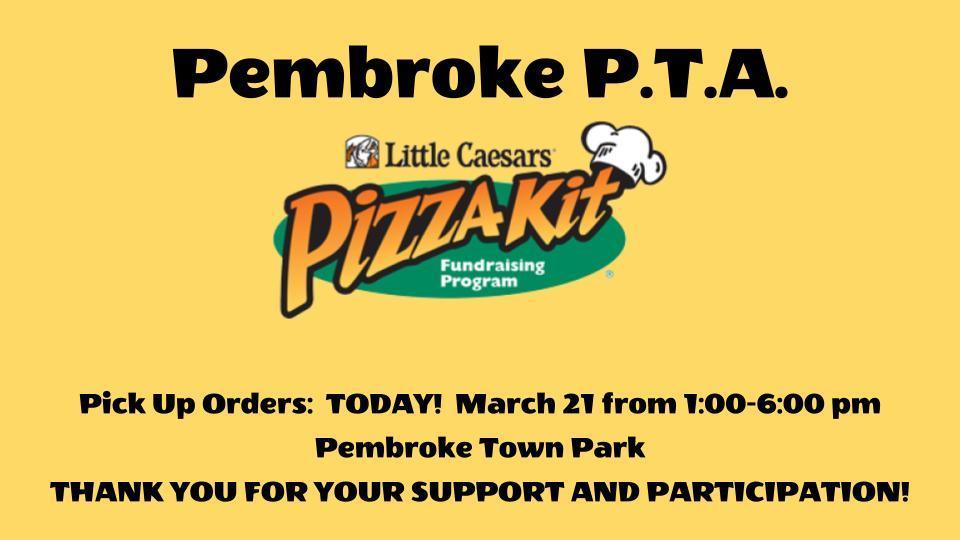 We hope to see you!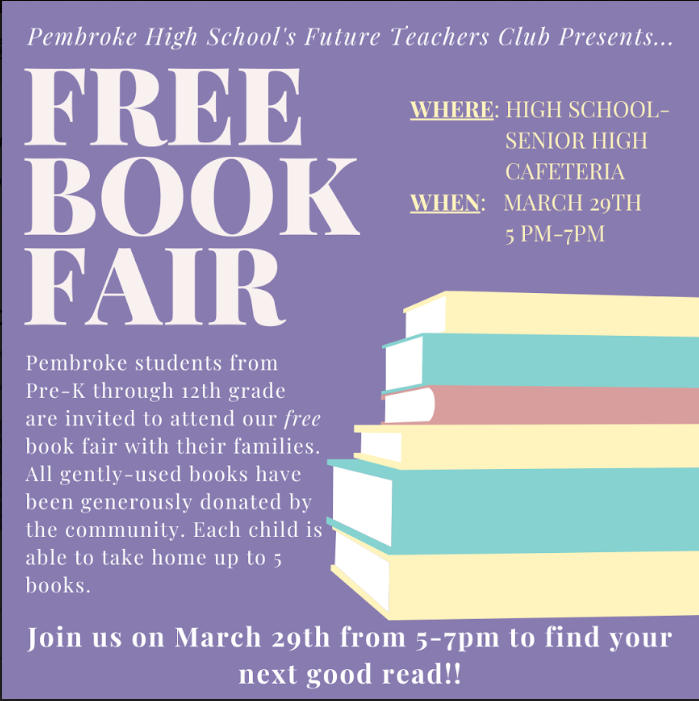 The Unified Club is holding a Pembroke Unified gear sale! The online store will be open starting TODAY (3/20) and a portion of each item sold will support our Unified program. The store will be open from March 20th to April 14th and can be accessed here:
https://pembrokeunified.itemorder.com/shop/sale/
*Orders will be shipped to the high school about one week after the deadline listed. You will be notified when the order is in and you can pick up your items. If you have any questions, please feel free to email Miss Kaminski at
akaminski@pembrokecsd.org
Thank you for supporting our program! Pembroke Unified Club/Sports Teams

The Junior/Senior Swap Shop is ready for students to shop! Don't forget your non-perishables on Friday!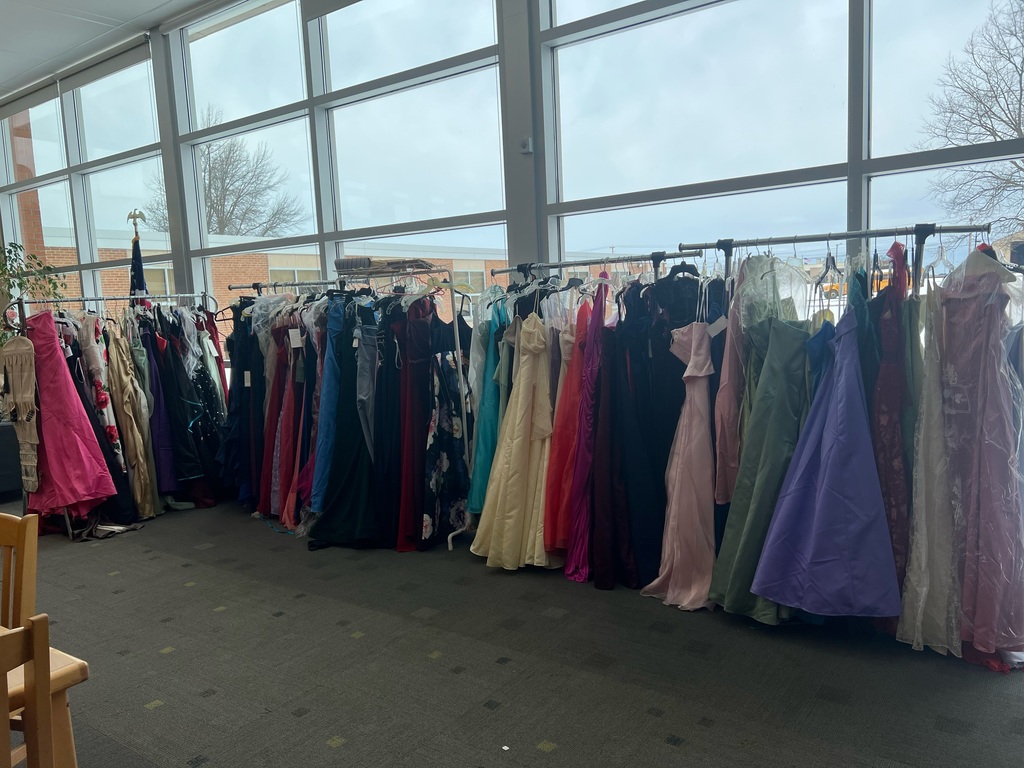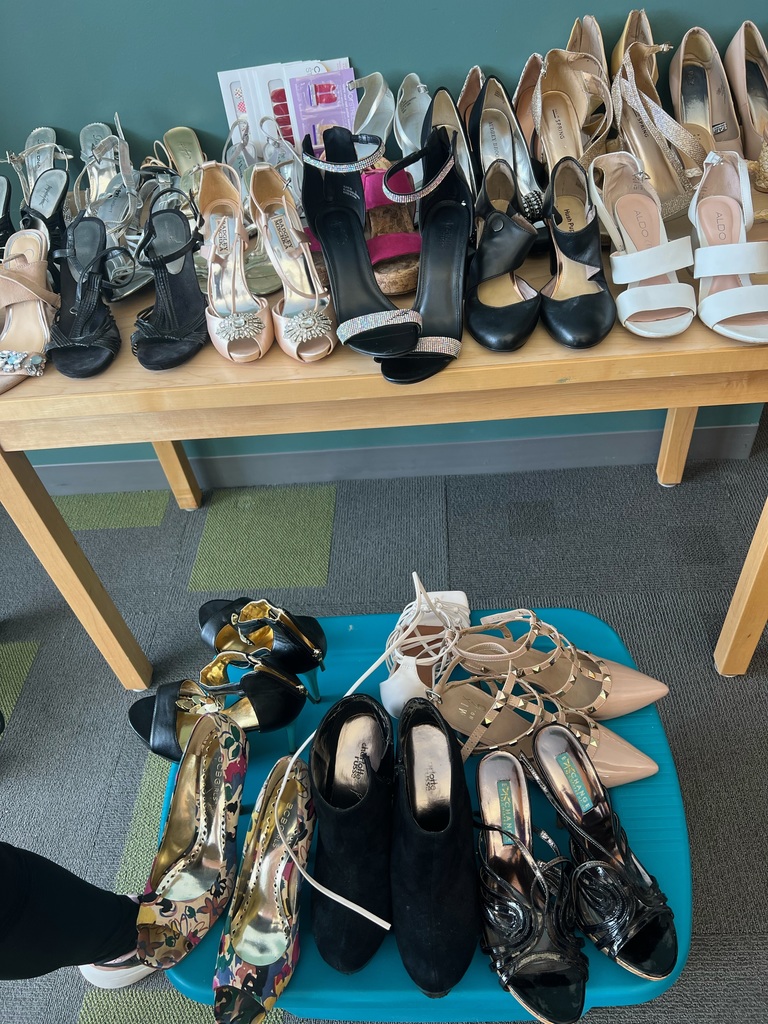 Page Turners won their spring competition today with 30 points. Now having a total of 56 points, they advance to the regional competition on April 17th! Wonderful job!!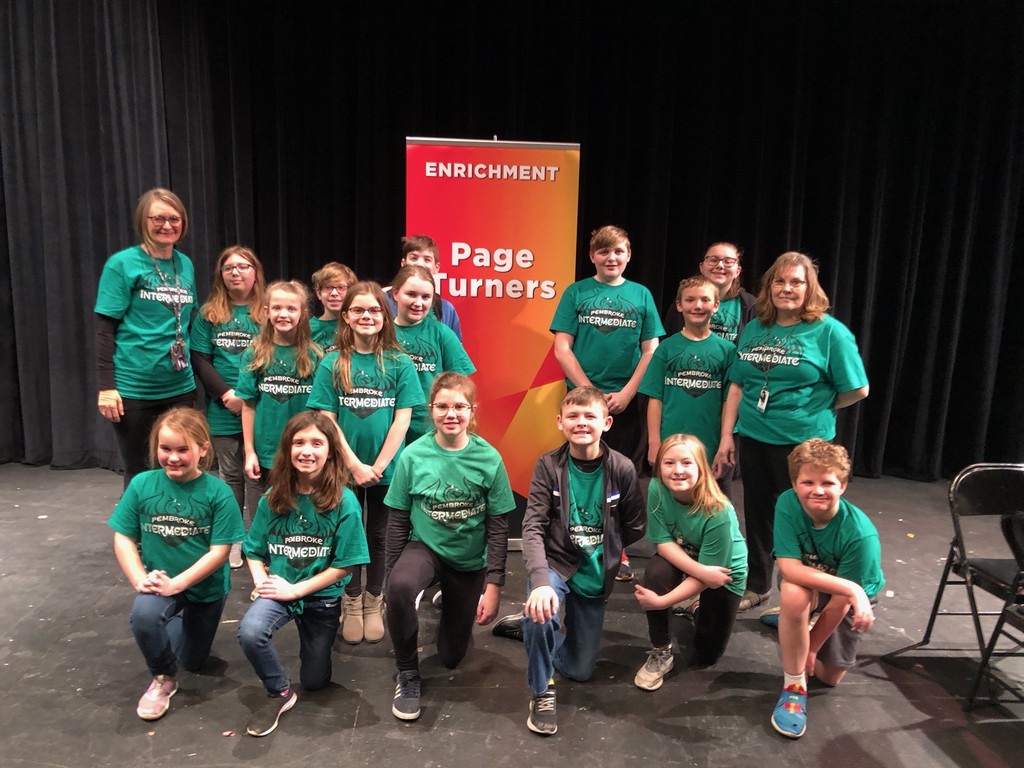 Attention Junior High/Senior High Students: Need a prom dress or some fancy attire for a special occasion? Come to the Student Council's Swap Shop this Friday, March 17th in the High School Library! From periods 2 through 7, there will be dresses for sale! Each dress, pair of shoes, or accessory costs a non-perishable food item. That's right! Bring in a can of corn, and get a new outfit! Donations without shopping will also be accepted. Come one, come all to the Swap Shop!

Pembroke senior Leah Filter competed in the Hospitality Professional Selling Event at States this week and received 2 medals for top 10 presentation and top 10 overall! Congratulations Leah!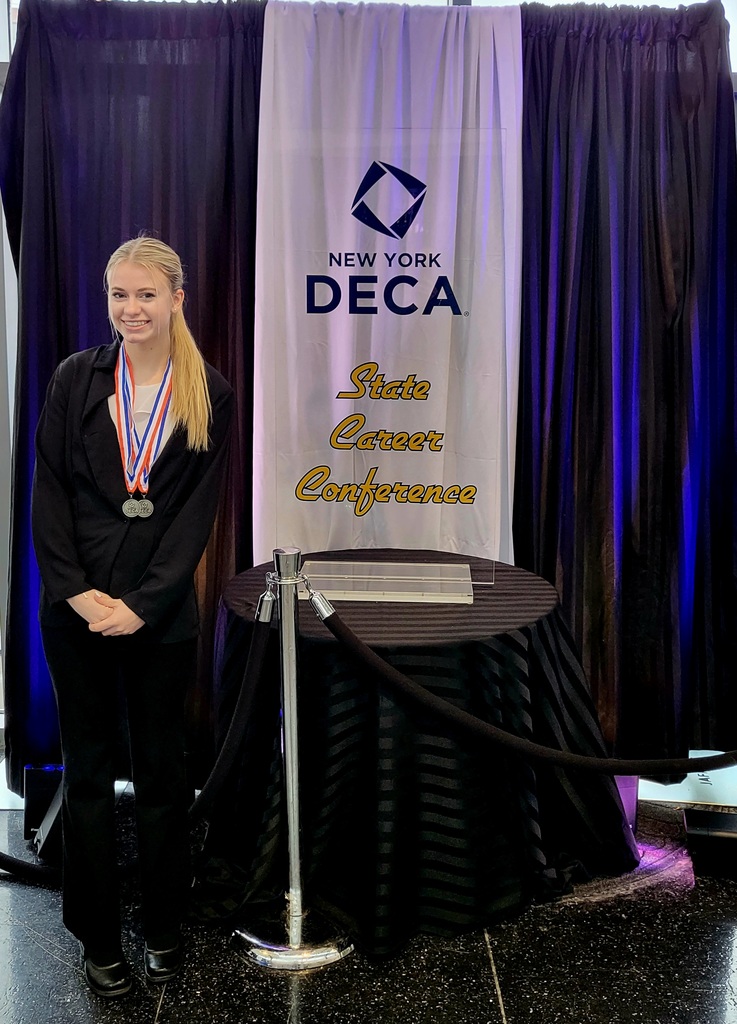 Please reach out to the district office with any questions!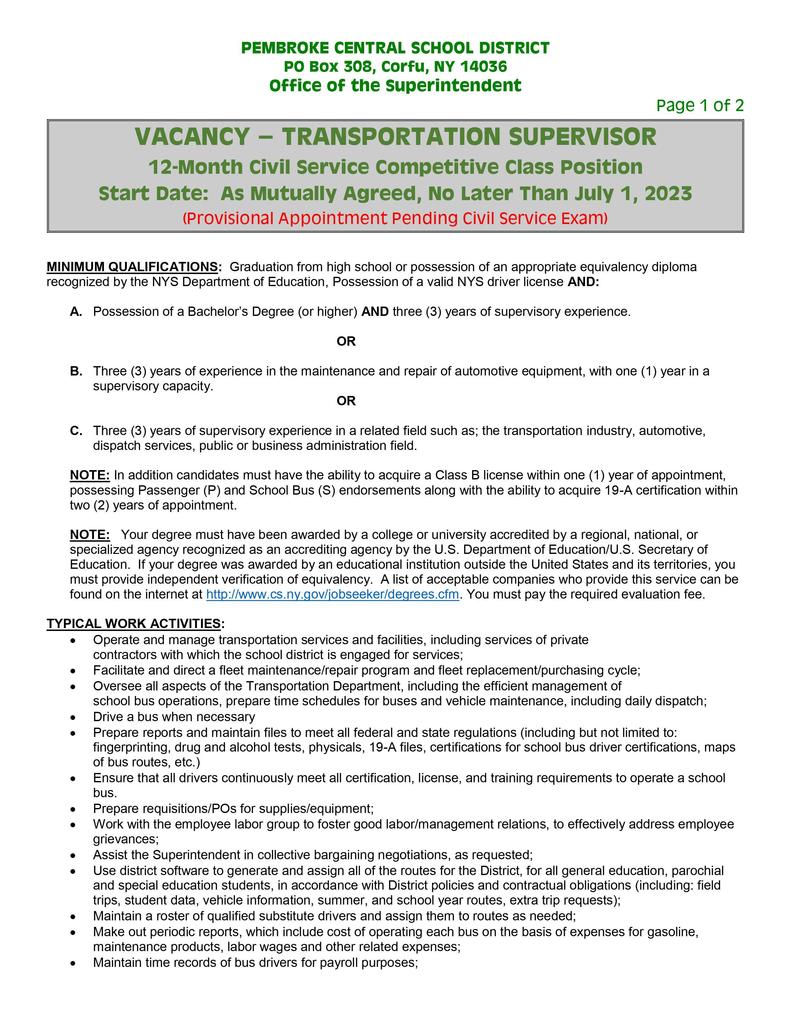 This is a friendly reminder that the deadline to purchase a Senior Ad is Monday, March 20th! Go to
www.yearbookforever.com
to purchase! Don't miss out on congratulating a special senior in the 2023 yearbook!

The Jr. High Math team ended their season in second place overall! Great job!!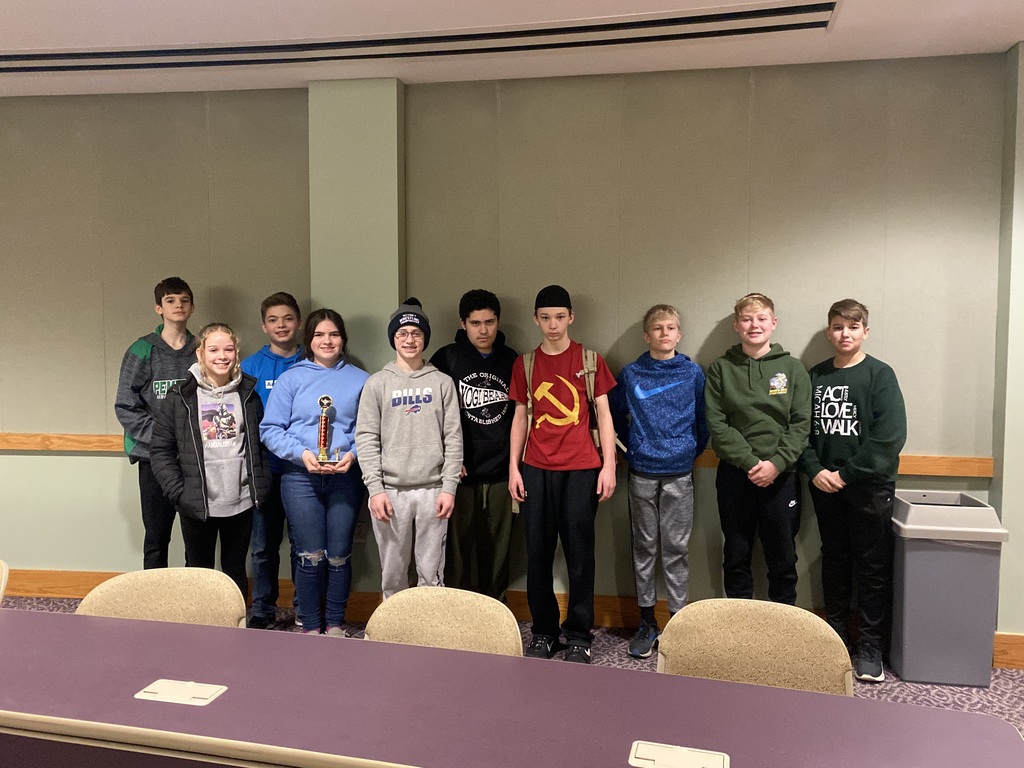 Today is the day! Our 12th annual Shooting For A Cure! is this evening. We are ready to go and we hope you are as well! This a friendly reminder that all of the events will be streamed on our YouTube channel found at the link below. Our halftime ceremony will be streamed on Facebook live. We hope you will be able to join us!
https://www.youtube.com/@pembrokecentralschools1421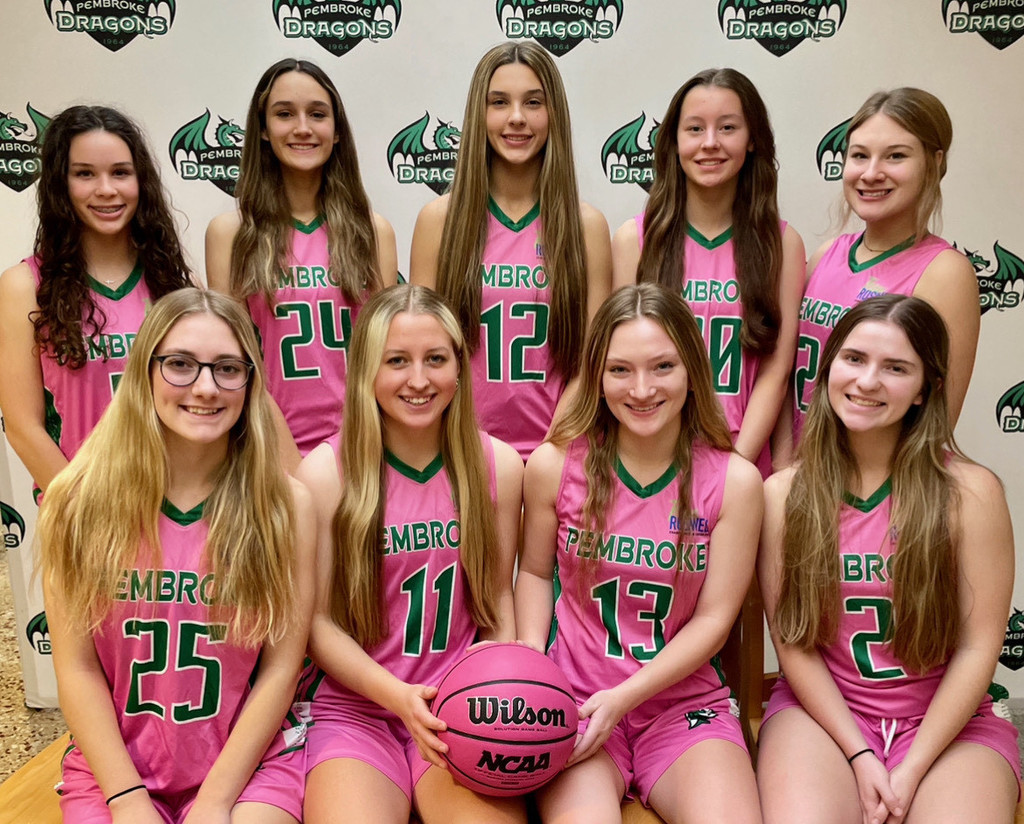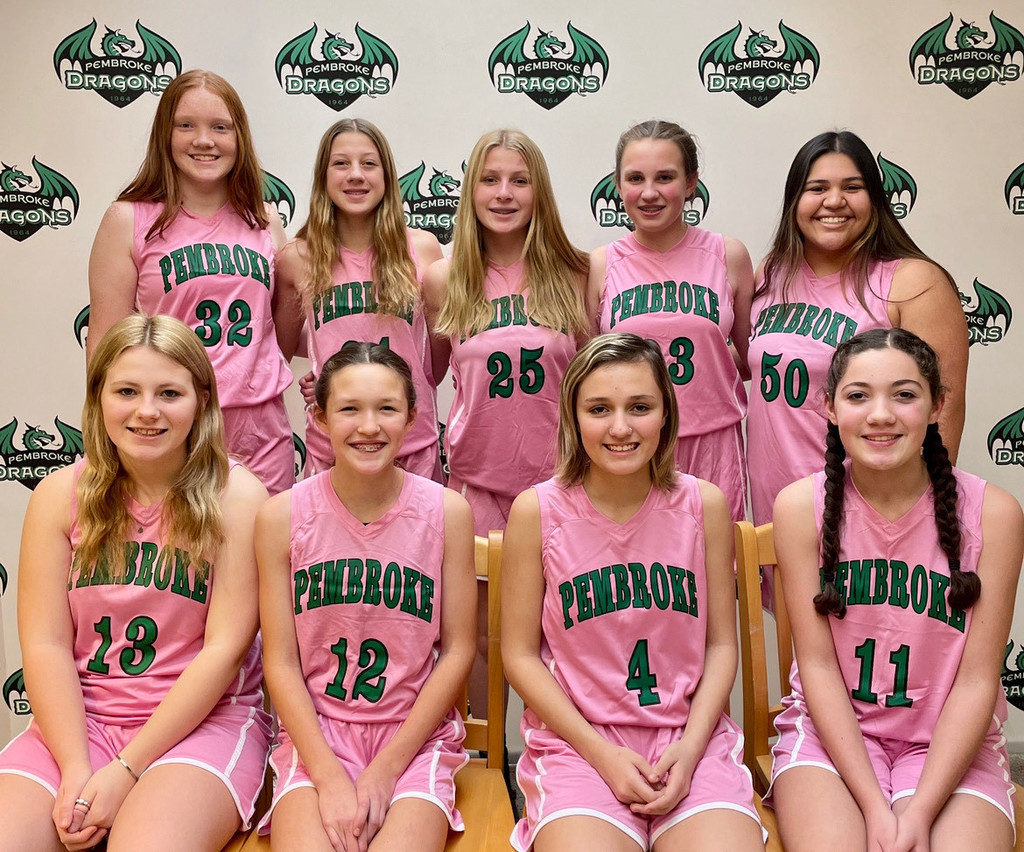 The 6th grade visited Mancuso's Bowling Center in Batavia. This was a celebration to end of the bowling unit completed in physical education. Students had a blast and were able to put their recently learned skills to the test! Find out Tuesday on the winners of some friendly competition!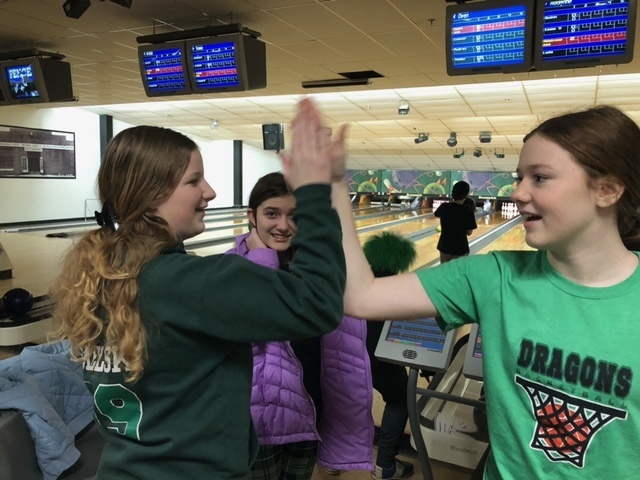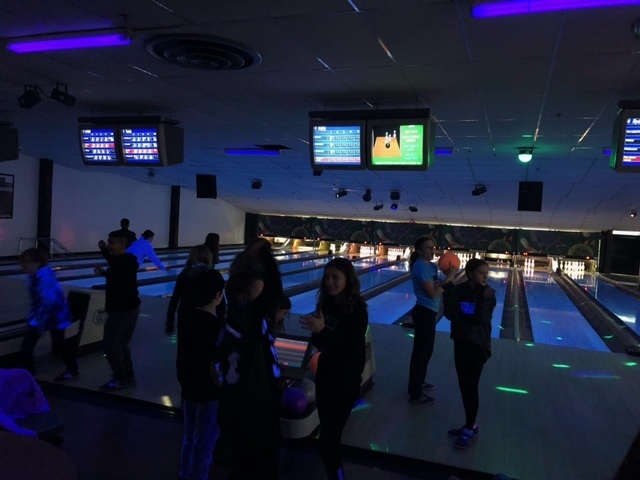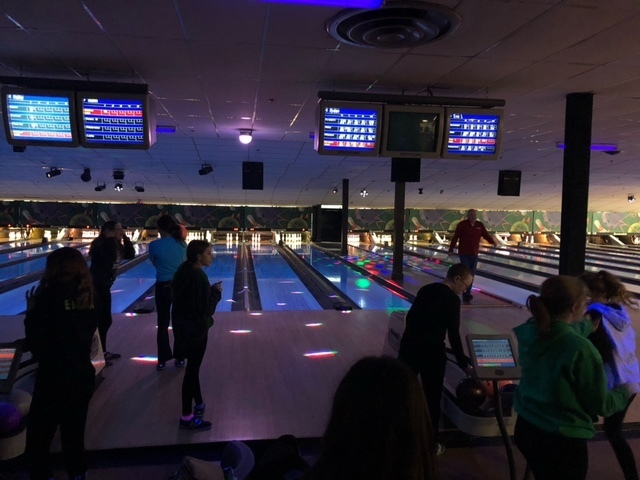 Attention Junior High Parents: Scheduling for all 7th and 8th grade students will begin on Monday, February 6th. If you would like to join Mrs. Sexton and your child for scheduling, please contact Sue Chittenden in the Counseling Office at 585-599-4525 ext. 1930. Thank you!

Don't have any dinner plans? No worries, we've got you covered! Come on out and support our lady dragons in raising money towards Shooting for a Cure!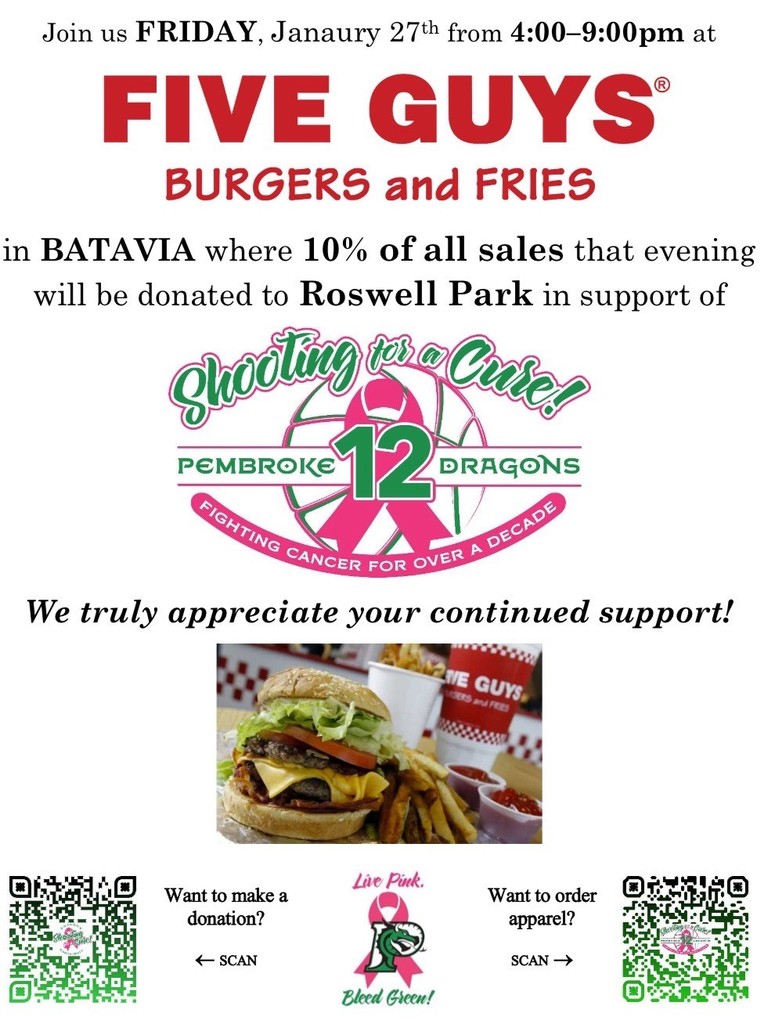 Have you heard that this year's musical is The Sound of Music? Performances will be taking place on March 9th, 10th, and 11th. Tickets will go on sale in late February and will be able to be purchased from any cast member. While we wait for the March to come around, start by advertising your business in the program or advertise a special message for any cast member. Ads can be purchased by emailing Miss Komosinski at
ckomosinski@pembrokecsd.org
. Full page ads are $100, half page ads are $50, and quarter page ads are $25. There is one full-color, back page ad for $300. Please email Miss Komosinski for more details!