High school yearbooks are on sale now! Online sales only! Order at
www.yearbookforever.com
today to take advantage of the discounted price of $55. Price will increase after Thanksgiving!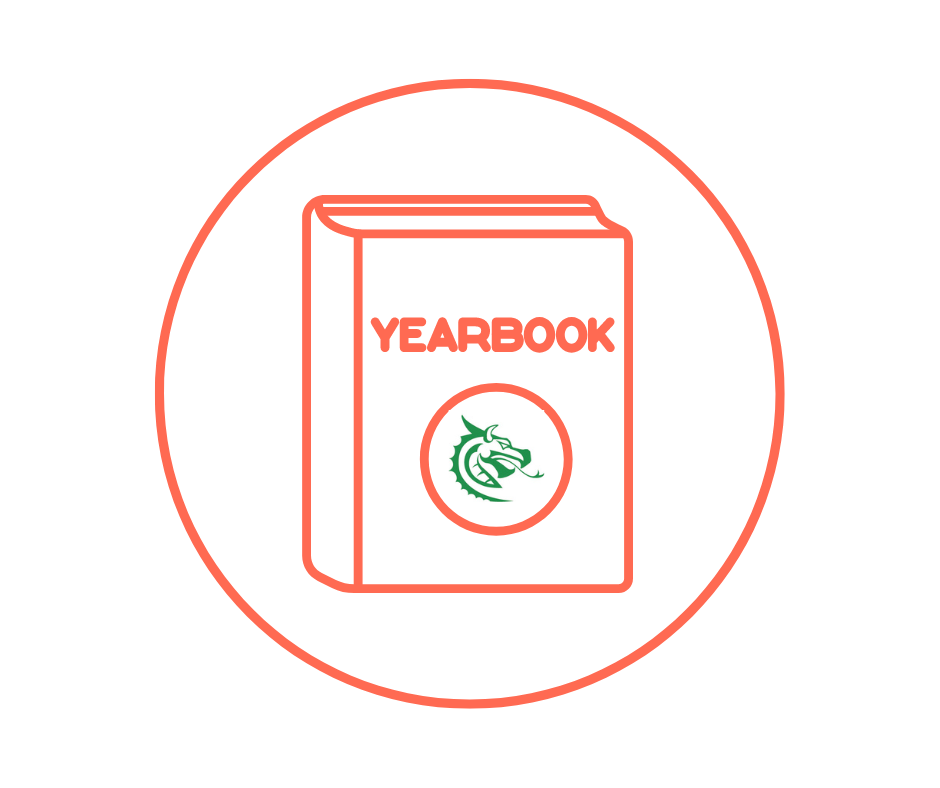 Homecoming t-shirt orders are due TUESDAY, September 20, 2022! Don't miss out on representing your class! (Staff shirts are also available!) Bring your $15 and order form to Mrs. Becker or Mrs. Kirkwood. See them if you need a new form. Have a great weekend!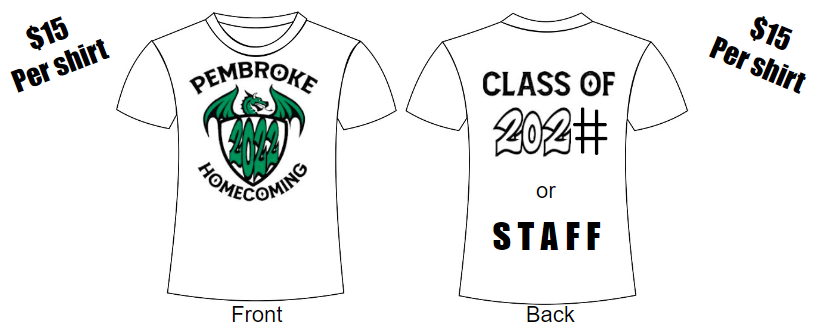 Students from Mr. Brown's 6th Grade classroom will be responsible for updating the sign in front of the Intermediate School during the upcoming school year. Students will be working together to create positive and motivating messages for their peers and the community!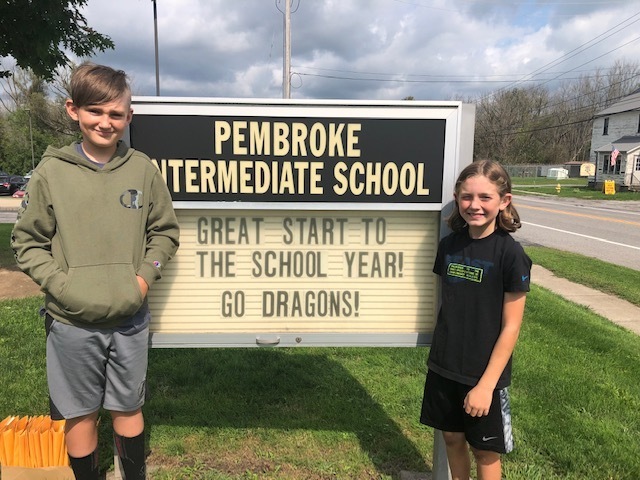 Dragons, We have become aware of a problem with the Pembroke app for both Android and Apple, specifically regarding the new Rooms connectivity. The developer has been contacted and is currently working on a resolution. Access via edurooms.com is functioning normally. we will update you when the issue has been resolved!

Calling all Junior/Senior High Students - Order your Homecoming T-Shirt starting Friday! Order forms are available in your 1st Period class or with Mrs. Kirkwood & Mrs. Becker.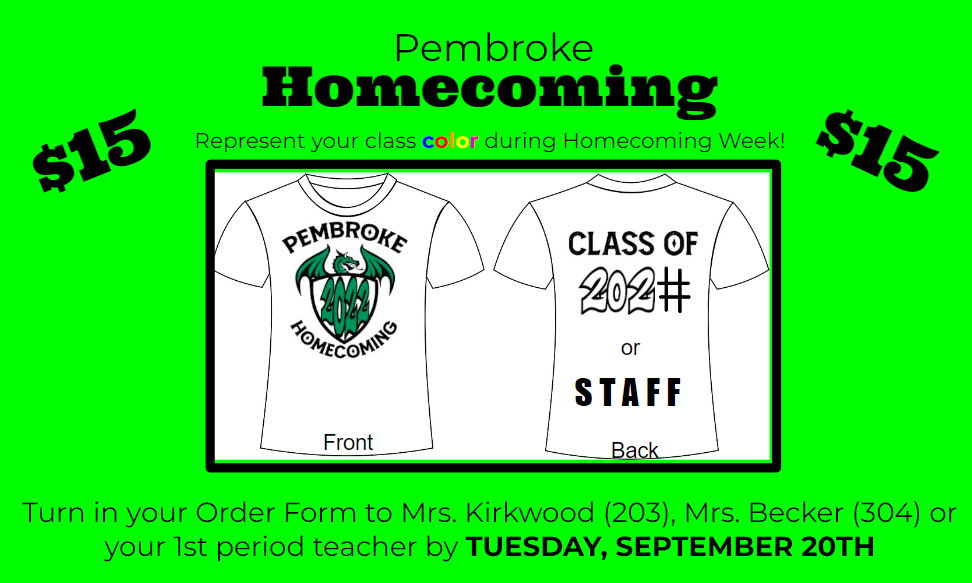 Welcome back Dragons!!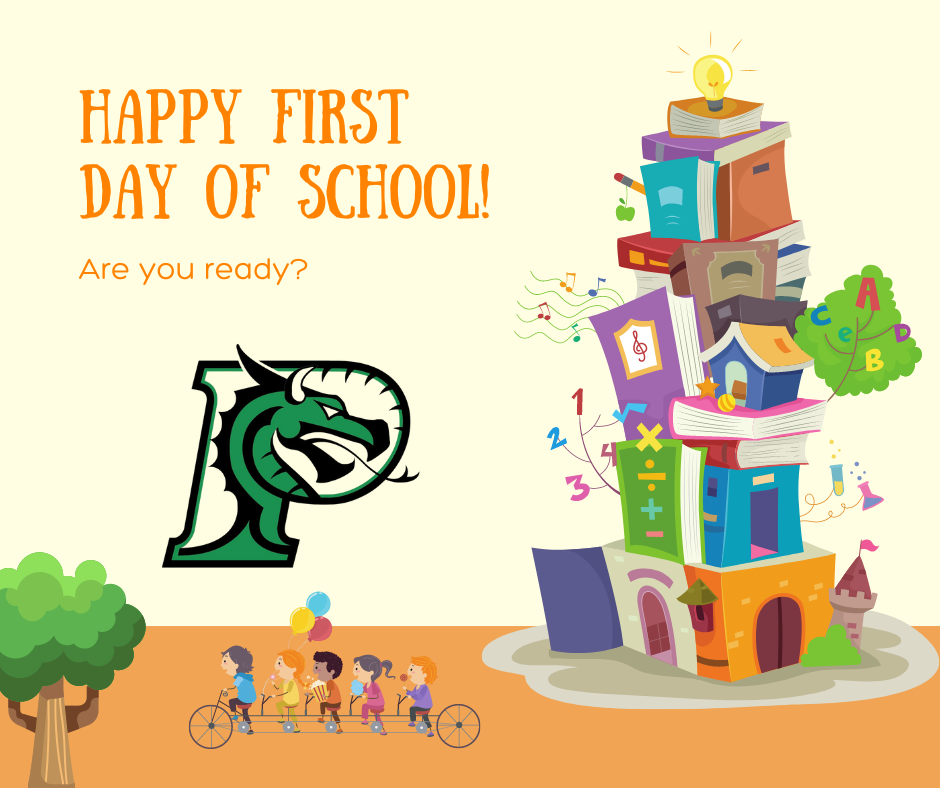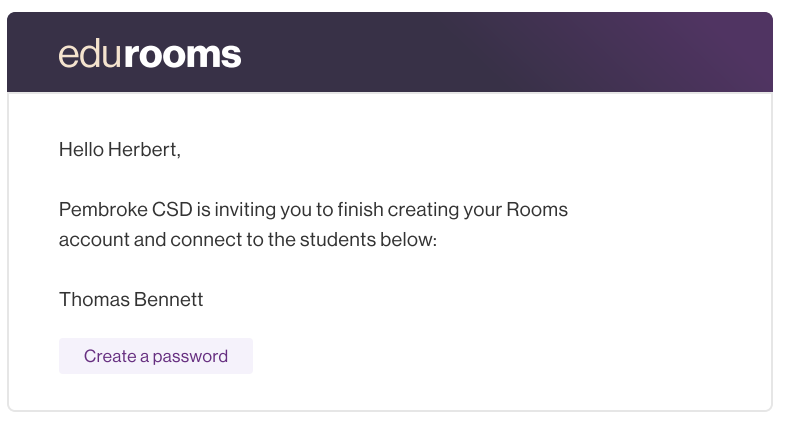 Parents/Guardians and students will use Pembroke CSD app for district and school news, events, dining, and more. Rooms is new feature integrated into our district app so you have one app for everything Pembroke. Within our app, you can switch to Rooms to see class specific announcements and to send direct messages to teachers. Expect an email invite from edurooms soon to gain access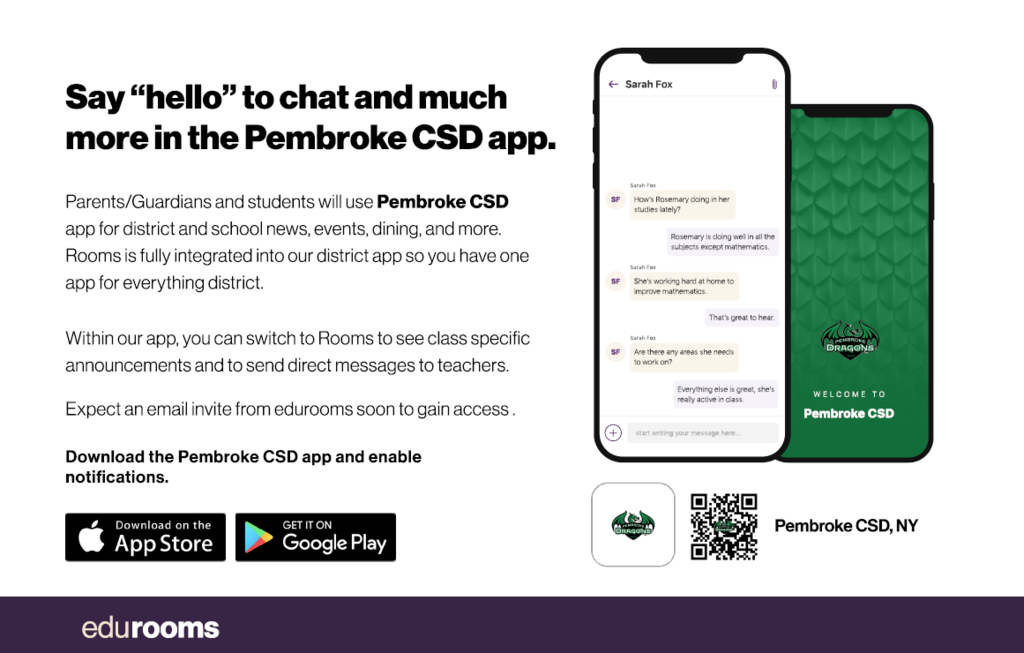 The Corfu Farmers Market is winding up it's season with some great family-friendly activities! Be sure to check it out the next four Mondays from 4pm-7pm in the Corfu Plaza parking lot!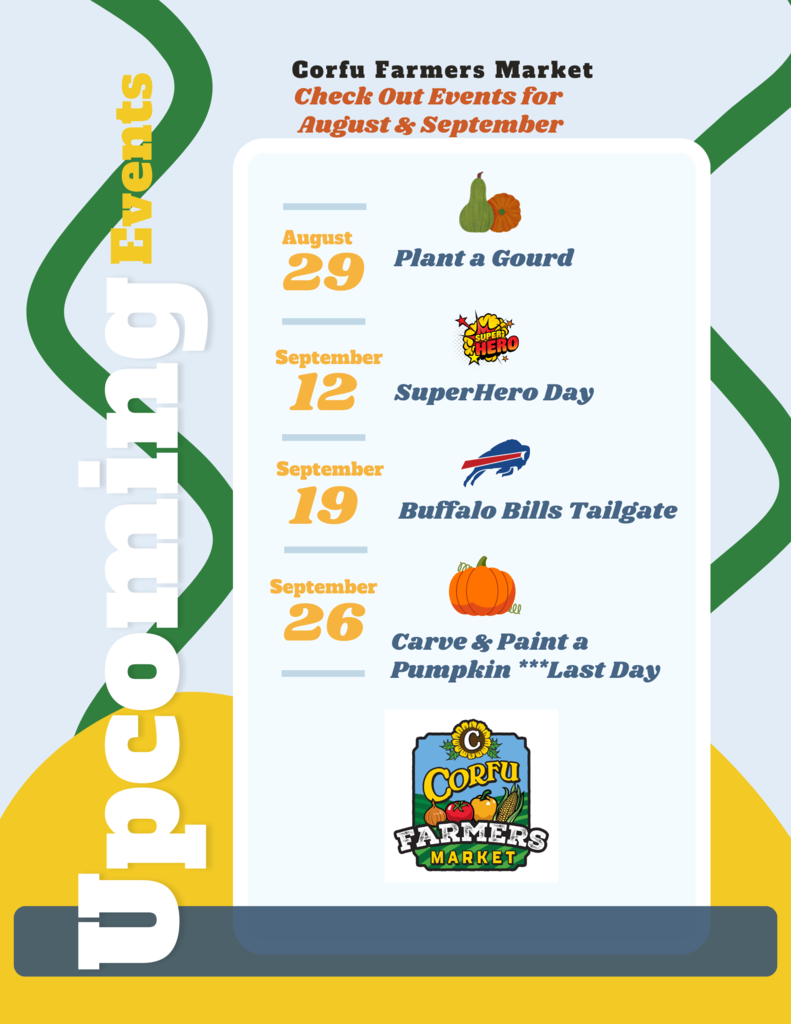 Dragons, unfortunately, due to lack of staff, there will be no community ed swim for the fall session. We apologize for the inconvenience!

Attention Parents and Students of the Jr/Sr High School: 2022-2023 Schedules are now available through the SchoolTool website
https://st.edutech.org/pembroke
or via the SchoolTool app for mobile devices.

Save the Date: 7th Grade Orientation (Dragon's Bridge) will be held August 31st from 6:30-8! Hope to see you there!

Mark your calendars for the Corfu Farmer's Market summer carnival! Details are below!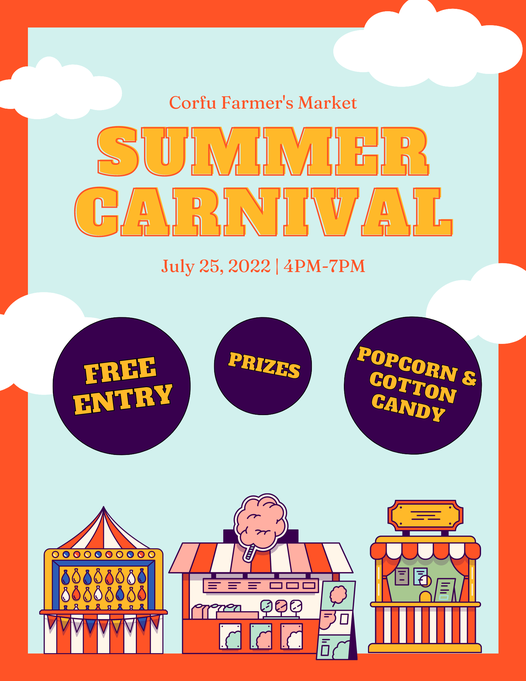 A friendly reminder for any 7th and 8th grade student athletes and their parents that are interested in football for this fall, please plan to attend an informal meeting at the high school auditorium TODAY, July 5th at 6pm with Coach Ricci and Coach Weatherbee!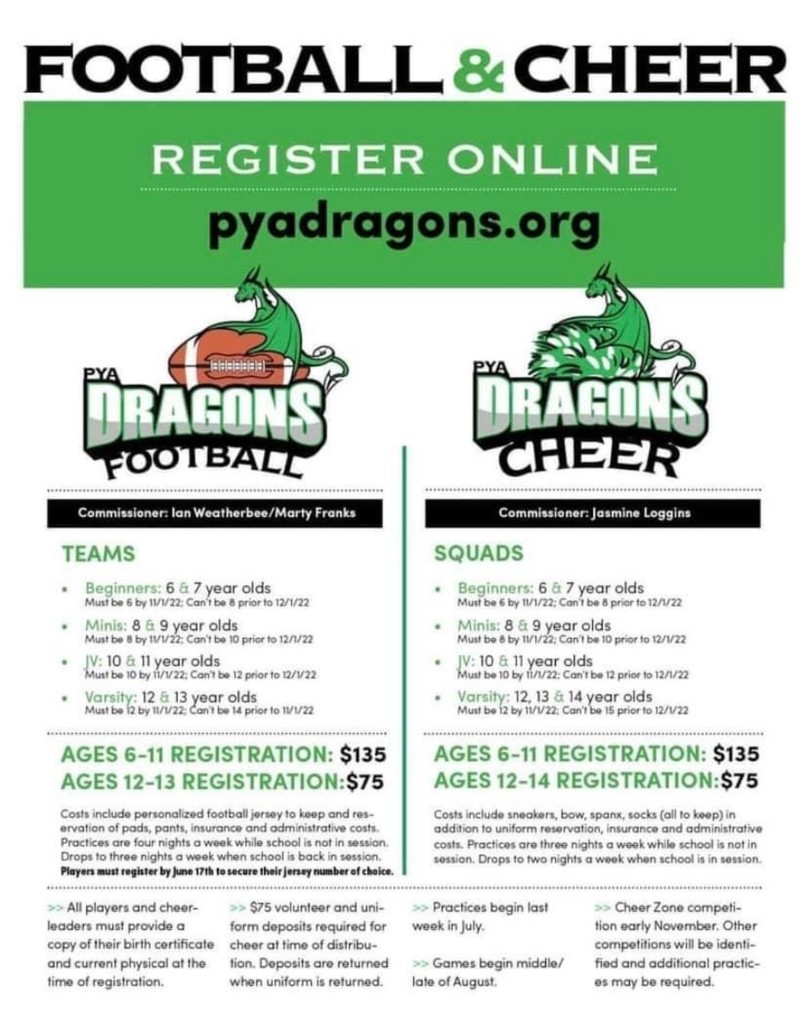 Early Dismissal Reminder for UPK - 6th Grade Students Today: Today is a half-day of attendance for Primary School and Intermediate School students. Dismissal at the Intermediate School will begin at 11:00 AM. Parent pickup at the Intermediate School will be at 10:55 AM. Primary School Dismissal will begin at 11:15 AM.

Congratulations to Ryan Zika for winning 2nd place in the Digies for his video "Double Crossed!"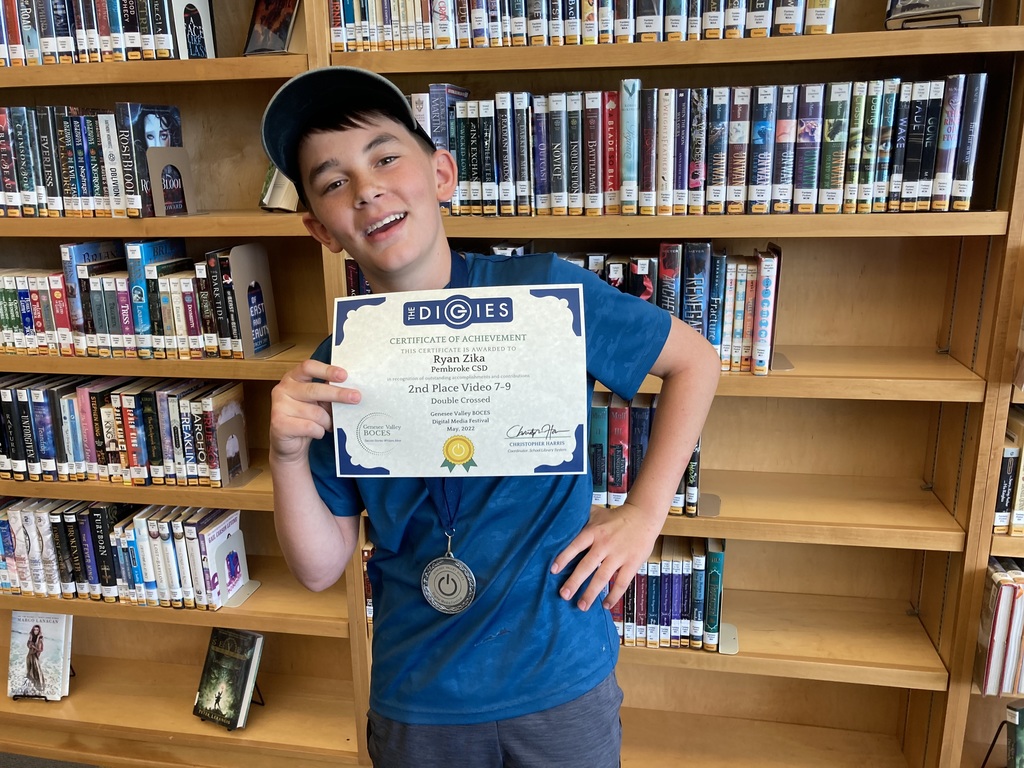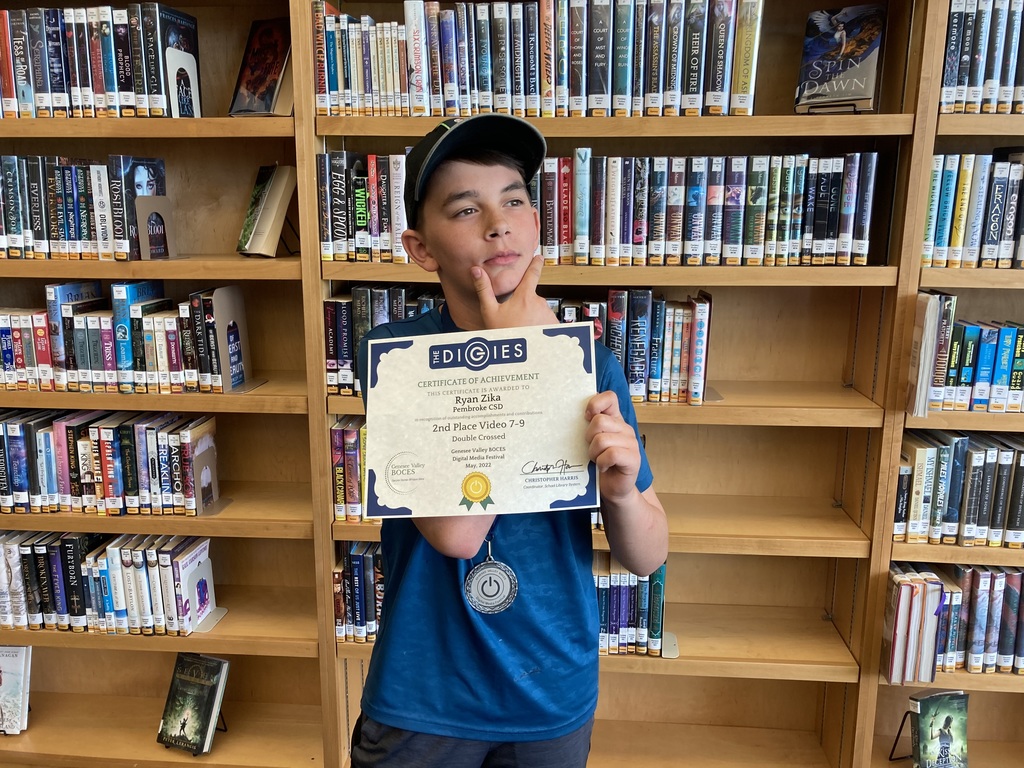 Congratulations to the following students: Amelia Geck, Carly Cerasani, Cayden Pfalzer, Lily Martin, Lindsey Zanghi, Riley Lampart, and Will Levinstein. They all have work currently on exhibit in the 28th Annual Villa Maria College Juried High School Photography Exhibition (virtual for the second year). Amelia Geck won an Honorable Mention for her Photoshop composite! You can check out their work at the following link-
https://www.villa.edu/2022-high-school-photography-show/